Ask The Experts: Nan Li, No. 116
Butterfly Table Tennis Question and Answer
Question: Comparing the Tenergy 80 and Tenergy 80 FX the only difference is the density = hardness, which refers to control as I understood. In the case of the 80 and 80 FX the harder the rubber is the faster it will be? When hardness is lower the control is higher and is slower? Thanks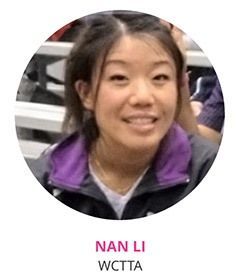 Answer: Hi Bassel,
Thanks for your question and interest in Butterfly equipment.
As you mentioned in your message the Tenergy 80 has a higher density than the Tenergy 80 FX. The result of the higher density is a lower ball trajectory and increase of spin and speed. The lower density of the Tenergy 80 FX on the other hand provides more control and a higher ball trajectory.
Hope you find this helpful and enjoy your new equipment!
Best,
Nan Li
Coach @ WCTTA
www.tt-champions.com