(Courtesy of Triangle Table Tennis)
Triangle Table Tennis February 2018 News and Happenings
2018 is off to a great start.  We have new class offerings and big tournaments on the horizon!
This newsletter is the only email you'll receive from us this month, so you'll find it all in this one source — a quick overview of recent news as well as upcoming tournaments and programs, including this weekend's USATT 2-star sanctioned 2018 Triangle February Open Tournament, more Tournaments through March 2018, membership changes, Leagues, and Group Lessons.
New Beginner Group Lesson with Coach Rachid El Boubou
Coach Rachid is now running a Beginner Group Lesson on Saturdays from 1:00-2:30!  Any students interested in training with Coach Rachid in a group setting can register by goingonline, calling the center at 919-388-0272, or stopping by the front desk.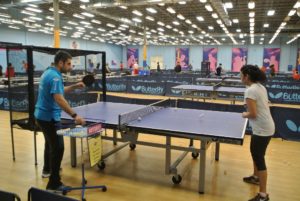 Facilitated Group Lesson Updates
The Facilitated Group Lesson, run by Head Coach Brian Pace, is now on two days!  Intermediate players can join on Wednesday evenings from 6:00-7:30 and Beginners can participate on Saturdays from 11:30-1:00.  This class is only available to members, who receive credits based on their membership level/duration.  Pre-registration is required, as class sizes will be limited.  Registration is open, so call in to reserve your spot today!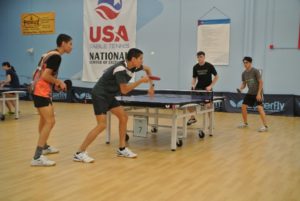 For full article, please click
here