(by Steve Hopkins)
NASA coined the term "T-Minus" for space launches with the "T" indicating "Time" as the countdown proceeded.  Many of their iconic broadcasts include statements from Launch Control indicating that all systems are "go" before changing over from a countdown of minutes into the final countdown of seconds.  The momentous occasion on our sport's horizon will not involve rocket engines firing, but it will draw the eyes of millions of table tennis fans – and the anticipation for these events has now been building for over 6 months.
Its almost time for the three ITTF events that are collectively being called the ITTF RESTART events. The ITTF has selected 21 male and 21 female athletes to come to China to participate in the Women's World Cup, the Men's World Cup, and the 2020 ITTF Finals.  The first of these events will be the Women's World Cup which is scheduled to begin on November 8, just 18 days away. Over the next two weeks, we will spend a little time highlighting some of the elite players who have been selected to compete.  In keeping with the NASA theme, this is an opportunity to TURN OUR FOCUS ON THE STARS as they provide an exciting November of Table Tennis.  The ITTF RESTART will begin in TT Minus 18 Days.
RESTART PROFILE: Adriana Diaz
Earlier this year, Adriana Diaz was awarded "Marcó La Década" (or Athlete of the Decade) in her home country of Puerto Rico.  The Caribbean Magazine ZONA featured her on their cover to highlight this accomplishment (see photo).  Adriana competed in the last Olympics (at age 16) and will be in Tokyo next year as well.  She earned her spot in the Women's World Cup by winning the Pan Am Cup.
Adriana is currently ranked No. 19 in the World.  She is the top player from the Western Hemisphere, and the second highest ranked non-Asian player in the World.  She is currently seeded 10th in the Women's World Cup event.
Adriana has a long list of accomplishments that include winning Puerto Rican National Championships, winning the 2016 US Open, and winning the Women's Singles Titles in the last two Pan Am Games.
Adriana is a Butterfly-Sponsored Player who uses a Zhang Jike Super ZLC blade, Tenergy 05 Hard on her forehand, and Dignics 64 on her backhand.  Butterfly also has an Adriana Diaz Pro-Line Racket pre-assembled with her favorite equipment.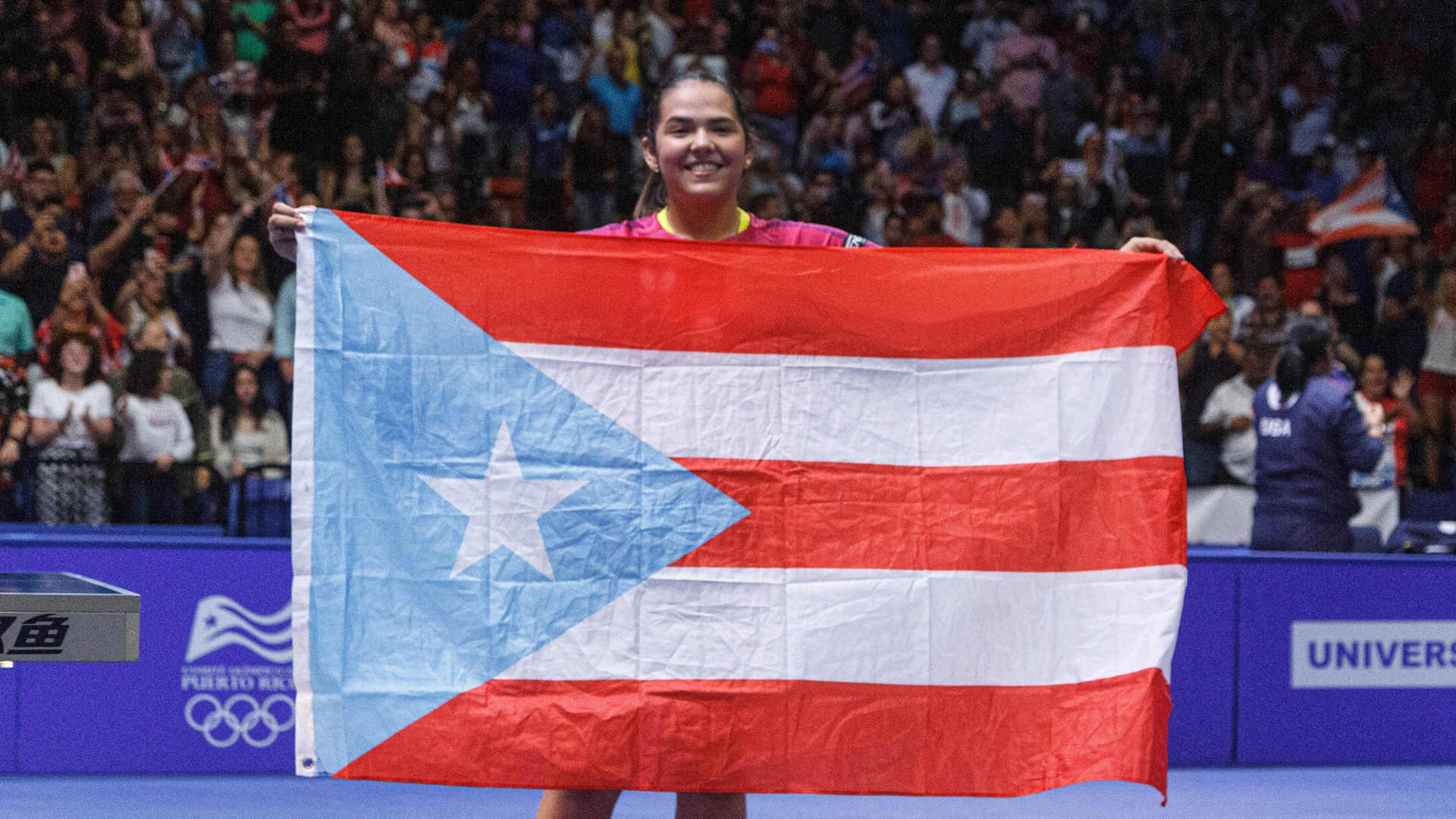 (*Photo from ITTFWorld)
Visit ButterflyOnline.com during the events for coverage and results.