Question:
Blade: Zhang jike ALC
Forehand Rubber: Tenergy 80
Currently i am using the above setup. I play some time spin on forehand and backhand jabbing. please suggest me if my setup is correct or not. Earlier i was using Timoboll ALC forehand Rasanter r47 and backhand xiom omega 4 pro. I play mostly away from the table and because of which my backhand jabbing have some issues. Let me know which setup was good or need to change the setup
Answer: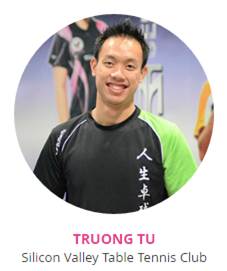 This Ask the Experts question was answered by Truong Tu. Truong plays at the Silicon Valley Table Tennis Club in San Jose, CA. Coach Tu's response is as follows:
Hi Vishal,
If you are willing to change your blade, I would recommend the Mizutani Jun ZLC as it has great feeling for your away-from-the-table style of play.
 For the forehand, you made a great choice going with Tenergy 80 as it has the ability to create spin and a high angle of throw for your style.
 For the backhand, I would recommend Tenergy 64 which will give you more speed for your backhand jabbing; however, if you are able to stay a little closer to the table, then Tenergy 25 is a perfect match for your backhand jabbing.
Best of luck!
---
Contact our Experts with your table tennis equipment question.