ZXTTA Girls Meet Olympic Gold Medalist & World Champion
Courtesy of Zhou Xin Table Tennis Academy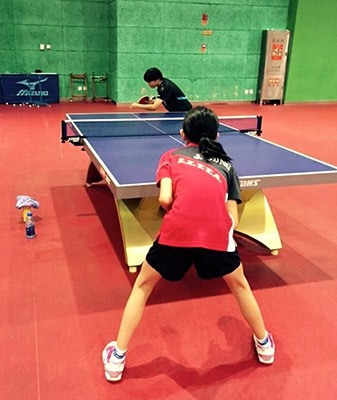 Joanna Sung trained at the Liaoning province team
Girls from the Zhou Xin Table Tennis Academy had the great honor to meet another World Champion Guo Yue while they were training in the Liaoning Province Team. The facility is huge. The Men's team trains on the 3rd floor while the Women's team trains on the 1st floor.
The picture was taken in the Liaoning Province Sports Center. Lots of other sports also train there all year round. The center provides not only the training facilities but also dormitories and restaurants. The Japanese Junior team is currently training there too. Fukuhara Ai had trained in Liaoning team for many years when she was a kid. she can even speak fluent Mandarin with the Liaoning accent. The ZXTTA coach Maggie Tian actually had trained with Fukuhara Ai when she was still in the Liaoning province team in China and Japan.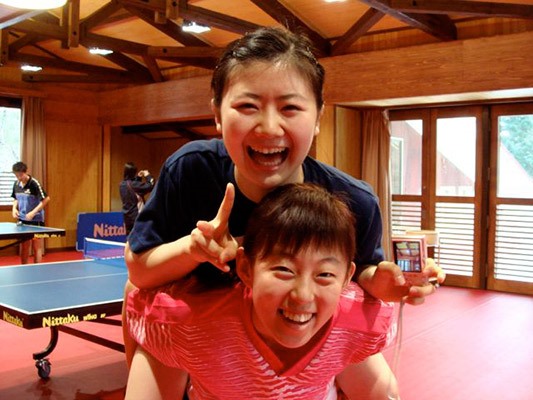 Maggie Tian and teammates were invited to Japan to training with Fukuhara Ai in 2007
Since 1958, Liaoning Province has produced 8 world champions, the most recent ones being Wang Nan and Guo Yue, in Table Tennis. it doesn't include Ma Long, Ma Lin, Li Xiaxia, and Liu Shiwen who were all born in Liaoning but later represented other provinces.
Summer camp, private lessons, group lessons, and fitness boot camp:  ZhouXinTableTennisAcademy.com