We Are Butterfly Club Feature:
Washington DC Table Tennis Center (WDCTT) Brings Table Tennis to the Nation's Capital
by Barbara Wei
Washington DC Table Tennis Center (WDCTT), established by husband and wife duo Changping Duan and Charlene Liu (2015 US Open O50  and O60 Women's Champion), is the first and only full time table tennis club in the nation's capital. It had always bothered Charlene that in a country as large as the US, a single full time table tennis club did not exist in the capital city. After more than a decade of preparation, planning and waiting for the right opportunity, Charlene and Changping decided to open the doors to WDCTT in the summer of 2014, soon after their retirement. However, their table tennis story runs much deeper than the last year, or the decade of planning before the doors to WDCTT were finally open.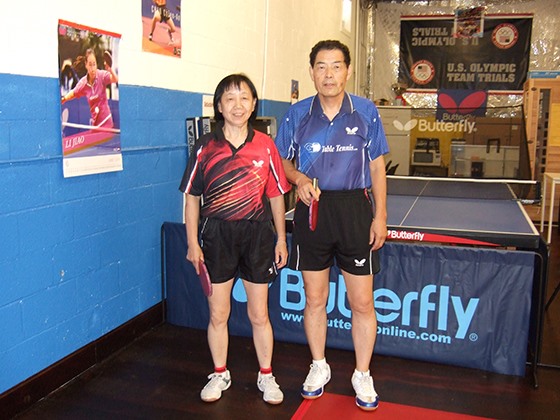 left to right: Charlene Liu and Changping Duan
More than 40 years ago, Changping Duan and Charlene Liu met at Anhui Normal University in China. While completing their degrees in table-tennis teaching, the couple fell in love and got married soon after graduation. Table tennis quickly became an inseparable part of their lives when they involved their son James in the sport after the family had moved to the US. In 1998, the family moved to Germantown, MD and became partial owners of the Maryland Table Tennis Center, where Charlene and James ran the "League Nights" together as mother and son until James left for college. 15 years later, Charlene continues the tradition by traveling from WDCTT to MDTTC to run the leagues every Tuesday and Friday night.
As a real estate agent, Charlene had begun actively looking for a club location in 2003, before finally settling on the current 5,000 square foot facility in early 2014 after more than a decade of searching. Set very close to the University of Maryland, College Park and with easy access to the DC metro lines, WDCTT provides an optimal space for city dwellers and college students to further their table tennis skills.
WDCTT also welcomes local and international players from around the world to the brightly lit, 10 Butterfly table club. Table tennis players and families who visit the nation's capital for business or pleasure flock to the facility where they can meet local players and participate in group or private training classes. Charlene also runs leagues at the club with her husband, continuing the family legacy established long ago at MDTTC. Charlene hopes that the club can continue to attract players of all backgrounds, ages and nationalities, to reflect the larger melting pot community of the US.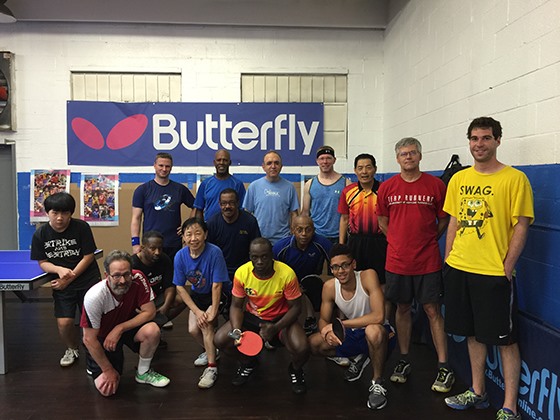 Washington DC Table Tennis Center (WDCTT)
Table tennis has become an inseparable part of life for Changping and Charlene. A lifetime of dedication and passion for the sport has brought about a retirement for the couple filled with the joy and excitement of table tennis in a club they can call their own.