(by Steve Hopkins)
Recently the Getty Museum in Los Angeles issued a challenge  to art fans "to recreate a work of art with objects (and people) in your home.   Some of the submissions can be found here in this article (the article contains many samples – including two pictured below).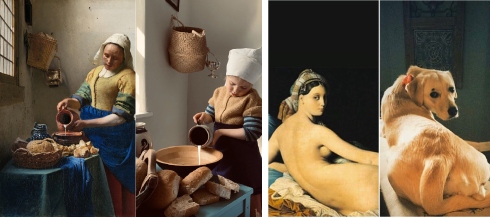 In honor of World Table Tennis Day, April 6, BUTTERFLY NORTH AMERICA is presenting a fun challenge for the table tennis community – a challenge that can be done from home.
RECREATE A WORK OF ART using objects (and people) in your home AND INCLUDING TABLE TENNIS as a part of the theme.
Select submissions will appear on the Butterfly Website and Social Media.
Table Tennis IS Art.  We look forward to seeing your submissions.
Please email submissions to shopkins@butterflyna.com or use twitter hashtag #tabletennisisart   
*Feel free to promote the game with this short link: bit.ly/3dUfAZ2