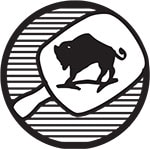 Manitoba Super League – Winnipeg Sector
Manitoba Table Tennis Association
Awards & $500 Prize Monies

What is it?
Team based league with 4 people on each team. Each team match has 3 players playing against 3 players in a best of nine ties format, (Swaythling system). Each individual tie is a best 3 of 5 games. All 9 ties will be played in each team match ensuring each that an individual gets to play 3 singles matches on a given night. The four players rotate who plays week to week.
Who is it for?
The league is suitable for players aged 11/12 and up with some competitive table tennis experience. Four Divisions of play will occur. The "Premier Division" is for Manitoba's top level competitive players. The "Masters Division" is for players above the age of 40. The "Gen-Next Division" is for up-and-coming cadet and younger aged players and the "Developmental Division" is for all other players with some competitive experience.
When & where is it?
All Super League Divisions will play out of Daniel MacIntrye Collegiate Lower Gymnasium (720 Alverstone) every Friday night from 6:30-9:30 pm. Play will start in mid/ late October and run until June 2016. Doors open at 6:30 pm with team matches starting promptly at 6:50 pm and all persons clear of the gym by 9:30 pm.
Download the flyer and visit MTTA.CA for more information.