Hello Table Tennis Enthusiasts,
LATTA OPEN:  SATURDAY, AUG. 24, 2019 (USATT SANCTIONED TOURNAMENT!!!
Come join us this Saturday at my LATTA Open!  As always, 2 Players advance from preliminary round robin in all events!  Singles events include U1050RR, U1300RR, U1450RR, U1650RR, U1800RR, U1900RR, U2075, U2175RR, U2300RR!  PRIZE $$$ in events U1900 to U2300!  Trophies awarded in U1050 to U1900!  Our trophies are the BEST and BIGGEST compared to all other local Clubs!  2 feet tall, made of real marble!!!  Free pizza lunch!  Butterfly plastic S40+ 3 star ball  is the official ball, sponsored by Butterfly (www.butterflyonline.com)!  Register at www.omnipong.com now or call or text me at 626-927-8670!
UNDER 2000 ROUND ROBIN EVERY SATURDAY AT 10:00 AM
We have Under 2000RR every Saturday, except on a tournament day.   The next ones will be on Aug. 31, Sept 7, 14, 21, & 28.  Play everyone in your group, about 7-12 matches at a low rate!  Fun, friendly, and a great learning experience!  Only $10 for non-LATTA members & $6 for LATTA members.  Give me your email address if you'd like to join our weekly RR distribution list.
Aug. 17 U2000RR Results (Total of 23 Players):
1st:  Khanh Tran
2nd:  Judy Chan
Big Congrats to our Champions from LATTA Open July 27!!!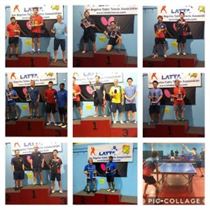 Chinese National Team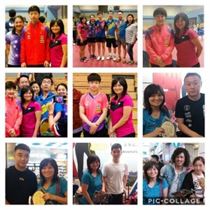 Your continued loyalty and support are greatly appreciated!
Tawny Banh
LATTA President
2004 & 2000 US Olympian
1994-2007 US National Team
Pan Am Games Gold/Silver/Bronze Medalist (7 Total)
3-Time US National Women's Doubles Champion
US & CA Table Tennis Hall of Fame Inductee (2014)
USATT West Region Tournament Sanctioning Coordinator
Address:
LATTA
10180 Valley Blvd.
El Monte, CA 91731
(behind El Monte Car Wash)