Ask The Experts: Truong Tu, No. 248
Butterfly Table Tennis Question and Answer
Question: 
Hello sir, madame,
I know my question is quite alot but the answer can really help me. I appreciate the help.
Is it true that a softer blade fits harder rubbers better and harder blades softer rubbers?
I have several blades that i would like to combine with several rubbers.
Can you please make the best possible pairing suggestions that would suit best with all of these? I want the same rubber on fore- and backhand.
Blades: Innerforce layer ZLC / Innerforce layer ZLF / Kenta matsudaira ALC / Viscaria / Innerforce layer ALC.S
Rubbers: Roundell 1.9 / Roundell hard 1.9 / Rozena 1.9 / Sriver 1.9 or 2.1 / Sriver EL 1.9 or 2.1 / Tenergy 05 1.9 / Spinart 1.9 / Tenergy 80 1.9 / tenergy 64 1.9 / tenergy 25 1.9 / Dignics 05 1.9
Can you please make the best pairing posibilities with all of these even with different combinations on the same blade and describe their best use cases?
My most important interest points are: Topspin attack both backhand and forehand, Blocking!, precise placement!, Close and mid distance play, nimble feel on my racket
Very important fact is that i hate bouncy rubbers (for instance sriver fx) as they take away the control factor for me.
I understand the complexity of my question but i am patient in receiving the best solution.
Thank you very much for taking the time looking into this.
My best regards,
Roeland
Answer: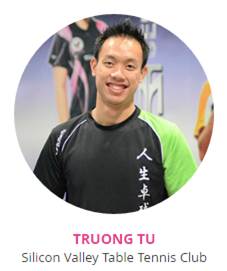 This Ask the Experts question was answered by Truong Tu. Truong plays at the Silicon Valley Table Tennis Club in San Jose, CA. Coach Tu's response is as follows:
Hi Glenn,
It is true for most of the cases. 
Too hard (hard blade and hard rubber), there is too little dwell time (the time that ball stay in the paddle); therefore least feeling and least spin.
Too soft (soft blade and soft rubber), there is no power due to the ball staying too long on the paddle as it absorbs all the power.
All of the blade that you have are middle-soft blades (some of them are Arylate/Carbon which is a soft carbon blades, some of them are Innerforce technology which has the 2 layers of wood outside of the 2 layers of carbon to increase the feeling of the blade). Therefore to balance it out, I don't recommend going with FX (which is a soft version of any rubber) or if you want to go with FX, then 2.1 thickness will balance it out. Since you are close and mid-distance style, we can eliminate Tenergy 80 (which is great for mid to far distance style).  With the equipment you have right now and based on your playing style. I would recommend as below –
Rubber –
Blade – You can try in the 2 blades below:
The Innerforce Layer ZLC offers a completely new experience by combining ZLC Carbon technology and Innerfiber construction.
Carbon layers are placed closer to the core to provide an overall soft feel without losing the ZL Carbon characteristics such as lightness, flexibility and speed.
The Viscaria ALC blade combines Arylate fiber features of lightness, flexibility, and shock absorption with the Carbon fiber features of high elasticity and minimal dissipation of energy.
Viscaria's compact head size makes it ideal for quick re-looping right off the bounce.
Best of luck!
Coach Tu