Butterfly Table Tennis Question and Answer
Question: 
I have been working with resistance bands for strength training as a way to improve my racket speed. Is this an effective exercise and do you have any other tips I could use to improve my racket speed?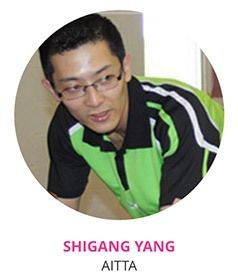 Answer: 
Your Ask the Experts question was answered by Shigang Yang. Coach Yang is the head coach at Atlanta International Table Tennis Academy in Duluth, GA and his response is as follows:
Hi William,
I suggest the following:
Relax before hitting the ball. When the racket hits the ball, you need to use the strength of your wrist and fingers.
I hope you find this helpful.
Thanks!
Coach Yang