Ask The Experts: Nan Li, No. 291 Butterfly Table Tennis Question and Answer
Question:
I would like to change my backhand rubber, and is thinking of getting the tenergy 05fx. Is it a good move from Nittaku s1 to tenergy 05fx as i have problems in returning spinny serves. What can u say please. Or is there any other rubber you can recommend. More power to you Regards.
Answer: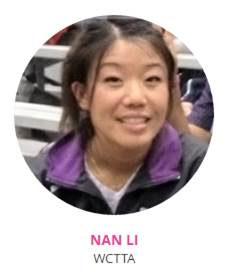 This Ask the Experts question was answered by Coach Nan Li. She is one of the coaches at the World Champions Table Tennis Academy in Santa Clara, CA. Coach Li's response is as follows:
Hi Herbert,
Thanks for your question and interest in Butterfly equipment.
Switching to 
Tenergy 05 FX
 is a good choice. The softer FX feel of the Tenergy 05 provides more control while the high tension top sheet of the rubber generates a lot of spin and power.
Overall the Tenergy rubber series is a totally different playing experience compared to your current set up and I hope you will be satisfied with the performance.
Hope you find this helpful and enjoy your new equipment.
Best,
Nan Li