Ask The Experts: Larry Thoman No. 244
Butterfly Table Tennis Question and Answer
Question:
Hi I am considering buying an Amicus table tennis robot. 
1) what is the best robot that include spins?
2_How many watts are the different equiments you carry? Thanks!
Answer: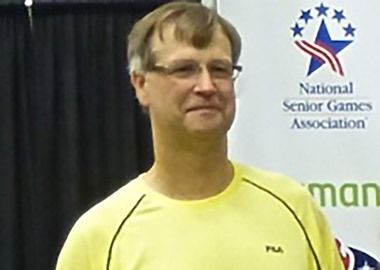 This Ask the Experts question was answered by Larry Thoman. He is a Table Tennis Robot Guru. Larry's response is below:
Julia,
Thanks for contacting us. I am Larry Thoman, Butterfly's robot specialist for North and South America. I'll be glad to answer your questions.
Glad to hear you are considering purchase of an Amicus robot. I am confident that you will be satisfied with the purchase of an Amicus robot.
All of our robots include the ability to control the type and amount of spin on the ball. I don't know of any robot on the market today that cannot spin the ball.
One feature of Amicus robots that does not appear on any other robot is the use of 3 wheels (other robots have 2 or only 1 wheel). By controlling the speed and direction of each wheel, Amicus robots can produce any type and amount of spin. And they can do this without having to rotate the head, like all other robots do. This allows Amicus robots to respond quicker as that is one less thing that must happen before the robot throws a ball with a selected spin.
And because Amicus Professional and Prime models permit the wheels to spin both forwards and backward, they are able to produce high spin/low speed shots like slow loops, floating heavy chops, and ghost serves. Most other robots only allow their wheels to spin forward, which limits the type of shots they can produce to medium spin/speed shots or low spin/high speed shots (such robots can't produce high spin/low speed shots).
With regards to wattage consumed by Amicus robots, that would be approximately 60 watts max. Wattage, of course, would change depending upon exactly what you are having the robot do.
Hope this satisfactorily answers your questions.
Larry