Butterfly Table Tennis Question and Answer
Question:
Hi, i have just purchased a Zhang Jike Super zlc blade; wanted some suggestions for FH/BH rubbers w good control ; I think of having Tenergy 05 fx on FH and Tenergy 64 fx on back hand- so has to hv little more control to incoming spin on BH n maybe good w control n block; Shud i go fr Fx 64 or Just 64 on bh or fh; Suggestions pls
Answer: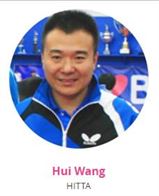 Your Ask the Experts question was answered by Hui Wang. He is a coach at Houston Int'l Table Tennis Academy in Katy, Texas. Coach Wang's response is as follows:
Hi Bijal,
I recommend you use just the regular Tenergy 05 and Tenergy 64. I think the FX versions will be too soft for Zhang Jike Super ZLC blade. 
Good luck!
Coach Wang