Ask The Experts: Hui Wang, No. 185
Butterfly Table Tennis Question and Answer
Question:
Blade: Timo boll ALC
Forehand: Tenergy 05
Backhand: Tenergy 05
Hi coach,
I have a question about best Tenergy rubber for Viscaria ALC blade. I'm thinking about Tenergy 05fx for forehand and Tenergy 80fx for backhand. My understanding that FX rubbers are less hard ! So my question is would they work well with a stiff blade like Viscaria ALC? If not should i get the 05 and 80 instead? (I'm trying to stay away from 05 and 80 since they are more sensitive to spin hence hard to control.)
Thank you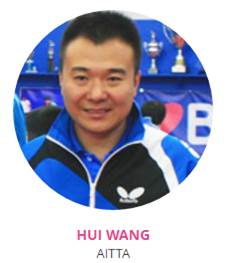 Answer: 
This Ask the Experts question was answered by Hui Wang. He is the head coach at the Atlanta International Table Tennis Academy in Johns Creek, GA. Coach Wang's response is as follows:
Hi Hisham,
Yes, you are right, the FX sponge is softer than the regular sponge.
If you feel the Tenergy 05 and Tenergy 80 are really hard to control, you should definitely use the FX version on your Viscaria. They will be work very well with the ALC material!
Best of luck!
 Coach Wang