Ask The Experts: Brian Pace, No. 241
Butterfly Table Tennis Question and Answer
Question:

I don't understand what is "golden triangle"about contact point between shoulders and legs position for forehand topspin?
In the all variations for f.topspin I have to "make" golden triangle? Or only in basic motion ?
 I just want have more knowledge about this "triangle" for forehand principles – comfortable  bio-mechanics.

Answer:
Your Ask the Experts question was answered by Brian Pace. Coach Pace is aNational Level Table Tennis Coach with Dynamic Table Tennis and his response is as follows: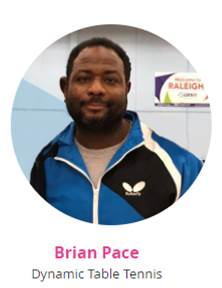 Ilian,
Thanks for your question, I appreciate you taking the time to explain what you are having a problem with.
This Golden Triangle you are referring to is also considered the "Power Pocket", and it consist of 3 major components that you have to master for each forehand attack that you make.
Component 1: Ball to Racket Line
The first component is the most important one because it ensure you are lined up properly to the ball. The starting point of your forehand attack should be on the same plain as the ball when it hits the table. At this point you are positioned to the ball perfectly. Not being in this position is how unforced errors are made with forehand attack.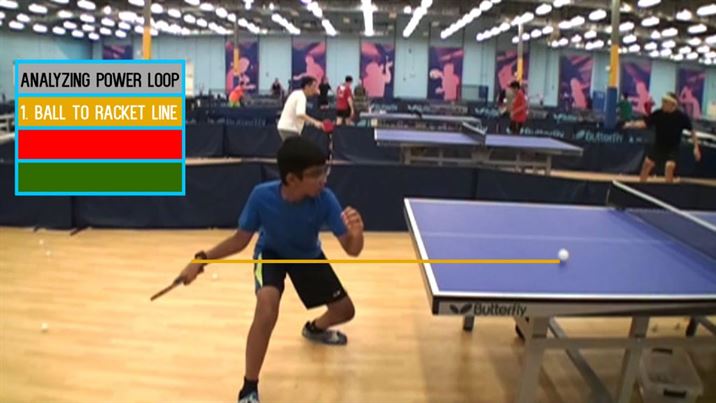 Component 2: Racket to Peak
The second component refers to the racket reaching the peak of the ball travel. This component is also important because it determines if you reach the top of the bounce when the ball reaches that point which give you the maximum amount of control. This position gives the ball the most height and distance to land safely on the table. Over 80% of errors that are made, timing is the issue. It is easy to look at a person and copy how they execute a loop technique, but it is much more difficult to coordinate that stroke to the ball and make contact at the correct timing.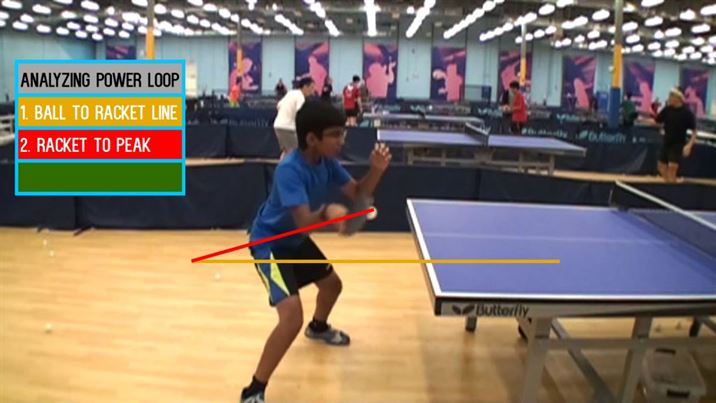 Component 3: Ball to Peak
The last component goes in concert with the 2nd component, and that is the ball reaching the peak of ball travel. The meeting of the forehand loop at the peak along with the ball being there at the same time is how you can make Forehand attacking in the game effortless. The goal of learning the forehand loop stroke mechanics is to be able to focus on how your forehand loop need to be played tactically to win the match. To do that you have to master these components.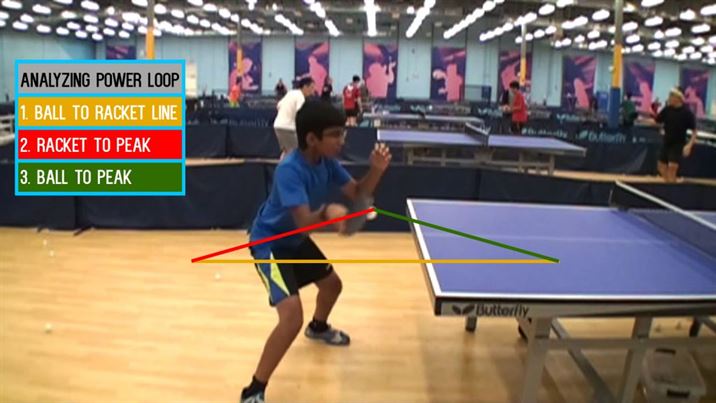 This Triangle of how to make contact with the ball is more about how you take action to the ball to play the most quality shot. Foot position is the what you have to do first to line up this shot.
Best of luck!
Coach Pace