Ask The Experts: Brian Pace, No. 235
Butterfly Table Tennis Question and Answer
Question:
Hi, so its about time i updated my setup since the rubbers are dead now and I was wondering what is recommended now a days. I'm more of a mid to close player focusing on smash, looping and counter looping but admittedly my forehand is much better than my backhand and i hit with full arm swing which sometimes back fires on the forehand when i'm a few games in tired and the tenergy doesn't forgive but over all i was very happy with the set up; however, im not thinking of gong full tenergy with 64 on forehand and 05 fx on the backhand. I would like to keep the blade though because even though it has some carbon it doesn't completely take away the feel of the ball and before that i had a battle balsa so i just got used to feeling the ball all the time. Some input would be greatly appreciated.
PS: as some added info I do sometimes rely on some defensive shots on caught off guard by something so ill block or even chop on some rare occasions.
Answer: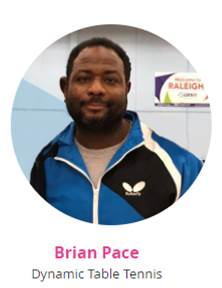 Ricardo,
Thanks for your question, I appreciate you taking the time to layout your question. Your question has several layers, and I will do my best to put you in the best racket setup based on what you have been experiencing with your current blade.
Forehand Rubber: Dignics 05
Dignics 05 is an upgrade in several categories that improve your forehand. This rubber allows you to be able to attack quick over the table. It also allows you to be able to completely open up your swing on the forehand without losing control over the travel path of the ball. Dignics has a much sharper arc that will allow you to play max speed shots, and have them land more shallow on the table. Seeing your point finishing shots land on the table more will naturally make you more ambitious with your attempts.
Added Bonus of Dignics 05. Super durable, longer lasting topsheet will preserve the performance of your rubber, as well as the lifespan.

Backhand Rubber: Tenergy 64FX
A great upgrade you can transition to on the backhand is from theTenergy 80FX to Tenergy 64FX. This rubber wants to explode, and using it on the forehand can be an issue if you are swinging all out at the ball. Putting the Tenergy 64FX on the backhand will allow you to still be able to swing at your max effort, but still have an ideal travel path that will land safely on the table.
The goal with the equipment is for it to be an extension of your hand so your shots flow effortlessly. This set-up will move you close to achieving that goal, with the ultimate goal to just play your best.
Blade Suggestion: Balsa Carbo X5
If you are looking for a Balsa wood blade, then the Balsa Carbo X5 is a fantastic blade that will complement the Dignics 05 and Tenergy 64FX. It is categorized as an offensive blade, it has a huge sweetspot, and it is lightweight to offset the weight of the Spring Sponge being heavy. With 2 thin layers of carbon, you still get all the benefits of the balsa wood on touch shots.
I hope these suggestions moving your closer to having the ultimate Butterfly set-up.
Coach Pace