Ask The Experts: Brian Pace, No. 221
Butterfly Table Tennis Question and Answer
Question:
My US rating is 1600-1700. style of play: extremely slow heavy topspin backhand loop, flick, banana flick. strong on backhand. heavy underspin forehand push. weak on forehand. serves mix between heavy underspin serves and no spin serves. disguise no spin serve as underspin serve.
I am happy with my current blade. At time, I feel under power on the forehand. I tried different rubbers on the forehand. None of them worked better than DHS hurricane 8 2.2mm 39 black rubber. Actually, commercial DHS hurricane neo 3 2.2mm 39 black rubber works better for me but it is so slow.
Here is the question:
I remove the 2 rubbers currently on the Yinhe blade and reglue them to my butterfly innerforce ZLC blade. The forehand DHS hurricane 8 black on butterfly ZLC blade is amazing. I love it. At the same, backhand Butterfy Tenergy 05 red on butterfly ZLC is a disappointment. My backhand loops consistently hit the net. The very same rubber Butterfly Tenergy 05 red played fine on Yinhe T11+ blade. my backhands on T11+ were a killer. Yet, my blackhand loops on Butterfly ZLC blade consistently hit the net. But it is the same rubber Butterfly Tenergy 05 red 2.1mm.
I remove the Tenergy 05 from the Butterfly ZLC blade and reglue back to the original Yinhe T11+, it plays perfectly fine (i.e. blackhand a killer).
Yinhe T11+ balsa core is very soft fast but not very fast
Butterfly innerforce ZLC blade is very hard and much faster than Ynihe T11+.
I would like to play with Butterfly Innerforce ZLC blade. DHS hurricane 8 2.2mm 39 is good match to this blade. However, Butterfly Tenergy 05 2.1mm does not work with this blade. What other rubber can I try for the backhand? Butterfly Tenergy FX 05 2.1mm? or Butterfly Rozana 2.1mm? or others?
My backhand is really what wins the game. my forehand is substandard. Please advise what rubber I should buy for my backhand. Thanks, Linh Vu
Answer: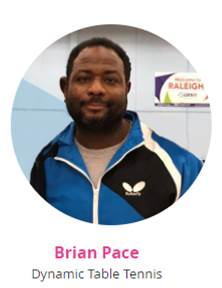 Hello Linh

Thanks for your question. You have really spent the time and effort trying to create the proper racket/rubber combination that could enhance your play and your game. I have some suggestions that can bring your closer to finding that combination.
Tenergy 05 to Tenergy 05 FX, 2.1mm
Linh, I would suggest that you only upgrade the sponge softness by switching to Tenergy 05 FX in the Tenergy line. You stated that with your current set-up, your backhand consistently lands in the net. That means that your "Throw Angle" is too sharp, because the snap of your backhand attack is not fast enough to open up the rubber to play the ball long enough to make the net.
So switching to the Tenergy 05 FX will give your backhand loop a higher and longer trajectory to clear the net. Stay with the sponge thickness of 2.1mm. Since you are a looper the 2.1mm sponge will give your loop the most feel, as well as a longer dwell time on the racket.
Stay with the Innerforce blade and this change will get your backhand loop above the net and on the table.
The goal is to play your shots effortlessly without needing to look down at the racket like the set up you have is not the correct one. Since you have the equipment that supports your attack shots, please spend the time looking at your touch shots to make sure what you have on your racket supports your power shots, as well as touch shots like serves, serve returns, blocking, and over the table play. If you feel like you don't have the touch you want, then trying the Rozena 2.1mm is perfect choice to give your backhand the balance it needs.
Good luck with your training and improvement!
Brian Pace