Ask The Experts: Truong Tu, No: 118
Butterfly Table Tennis Question and Answer
Blade: Innerforce Layer ALC
Question: I started off using the Primorac blade with Tenergy 80 on both sides. My coach just recommended I get a new blade and suggested the Timo Boll Spirit which is out of stock so I bought the Innerforce Layer ALC. I would like to know how they compare to each other and what the main differences are?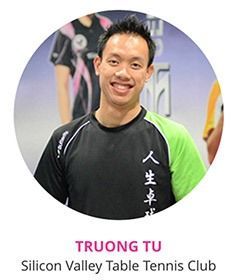 Answer:  Hi Joe,
The Timo Boll Spirit and Innerforce Layer ALC have the same layers: 5 Wood and 2 Arylate/Carbon. However, the main difference is the order of the layers.
Timo Boll Spirit: The 2 carbon layers are outside and the wood layers are inside, which made the blade a little harder feeling and more speed.
Innerforce Layer ALC: There are 2 layers of wood outside and then the 2 layers of carbon after, which made the blade softer and more control and spin.
Best of luck!