Ask The Experts: Qingliang Wang, No. 117
Butterfly Table Tennis Question and Answer
Blade: Innerforce ALC
Forehand Rubber: Rakza X
Backhand Rubber: Tenergy 64
Question: Dear sir / madam,
I am using Innerforce ALC and Rakza X and Tenergy 64. Because of shrink of Rakza x when re-glue and high price of Tennergy 64. Would you mind suggest for me BH and FH rubbers with more suitable (more durable and economical)? Thanks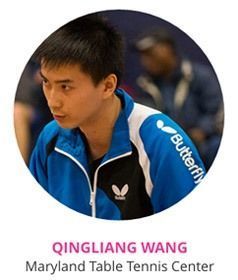 Answer: Hi Khuong,
There may be less expensive rubbers available on the market but they don't seem to match the performance of Tenergy rubbers in terms of spin, speed and consistency, and Tenergy rubbers seem to be more durable than other similar rubbers.
So Tenergy 05 FH and Tenergy 64 BH would still be my favorite rubbers for all around attackers.  They may be a little pricey, but well worth it.
Best wishes!
Coach Wang
Maryland Table Tennis Center