9 reasons why table tennis is the best sport in the world
(by Tom Lodziak)
9 reasons why table tennis is the best sport in the world
We table tennis players, coaches and fans all know that table tennis is the best sport in the world. But there are some unbelievers out there who need converting.
So I've written a list. What better way to convert someone than with a list! I could have written a much longer list, but to spare you all my over-exciting ramblings, I have restricted myself to a list of 9.
So, in no particular order, here's my 9 reasons why I think table tennis is the greatest of all sports.
1. Any age can play (and win)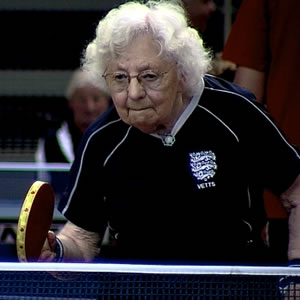 All ages play table tennis. Go to any club and you'll find young and old. But the best thing is that different ages compete equally with each other.
A 78-year-old can beat a 28-year-old. A 10-year-old can make a grown man cry. Table tennis is not all about 'power'. You need good technique, good touch and good tactics to win.
Players with less physical strength (young and old) can compete equally with players in peak physical condition and give them a good thrashing!
For full article, please click here