2015 Missouri Show-Me State Games Open
Author: Bill Lewis, President Ozarks Table Tennis Club
The 2015 Missouri Show-Me State Games Open had a total of 177 matches played on 12 tables. Ball sponsor for the tourney was: http://www.ButterflyOnline.com This tourney was held June 6, 2015 at the O'Reilly-Tefft gymnasium in Springfield, MO. A final tally revealed 44 players who came from the states of: Arkansas, Kansas, Mississippi, Missouri, Oklahoma, Tennessee and Texas. Seven players were rated over 2000. Two players sauntered up from Arkansas, five players wheeled in from Kansas, three rode in from Oklahoma, one player came from Mississippi, 29 attended from Missouri, three ping-pongers arrived from Tennessee and one traveled from Texas.
The # 1 seed in both Open Round Robin and Open Singles was 2315 rated Junwei Xu who came to us from nearby Lindenwood University in St. Charles, MO. Xu handily won the day's premier event, Open Round Robin, with a spotless 6 and 0 record and was pitted against former Lindenwood teammate Patricio Pereyra for 1st Place. Except for his open doubles match, Xu's two singles events went 7 and 1: which is a good body of work. Xu however finally met his match in the quarterfinals of Open Singles when he came up against The Rock, Sina Asadallahi, from Houston, TX. Sina's as good as it gets for most mid-Western tournaments and sports a stylish 2225 rating. Turning the page, there were several memorable shellackings in the tournament though easily the best rout of the day was accomplished by none other than Okba Al Harfouch, a fine 1633 rated player from Tulsa, OK. He bested a 2129 player (507 point differential) to easily win the 'crown jewel' award: Best Upset Of The Day – the value of which was a worthy handshake. Okba Al Harfouch also had the second illustrious take down as he beat a 1951 rated player (329 point difference.) The following thrashings were also noteworthy: Alfredo Baez, from St. Louis, vanquished a 2129 player (178 pt. difference) and Hamid Ezzat-Ahmadi, an 1863 rated player from Talala, OK, clamped down on a 2032 rated player (169 pt. spread).
Open Round Robin had a completed roster of 24 players competing through six round robins with a total of 48 matches compiled. The top two finishers from each round robin were thrust on as 12 semifinalists in a single elimination format. Junwei Xu and Hamid Ezzat-Ahmadi would egress from Group 1; Patricio Pereyra, St. Charles, MO and Samuel Liu, from Overland Park, KS escaped the clutches of most everyone from Group 2; Sina Asadallahi and Donny Flowers, Memphis TN, rallied past all others from Group 3; Alfredo Baez and Shoujie Yang, Southaven, MS flew past their competition in Group 4; Liedy Handoko from Cordova, TN and Chunyen Liu from Overland Park, KS hummed a familiar Bee Gees tune "Stayin' Alive" from Group 5; while Jeff Johnston from Smithville, MO and Raj Coona from Cordova, TN managed to keep their ships righted and sailed in from Group 6. In the subsequent single elimination format Samuel Liu barely eclipsed Raj Coona 11 to 9 in a thrilling 5 game set in one of the 1/8ths matches. Liedy Handoko and Donny Flowers then rifled it out in another 1/8ths match with Handoko penciled in as winner. Jeff Johnston and Shoujie Yang duked it out in the top half of the bottom 1/8ths which also saw Johnston win in three games. And, in the final 1/8ths bracket Hamid Ezzat-Ahmadi stormed by Chunyen Liu at 3 games to 1 to reserve the last chance to progress to the quarterfinals. The quarterfinals thus witnessed Junwei Xu against Samuel Liu in the top half bracket. Xu used a bit of his strength to batten down the hatch on Liu as he won three consecutive games. Alfredo Baez then utilized his unique skill set in a mild upset of Handoko in four quality games. Sina Asadallahi successfully countered Jeff Johnston's anytime-all-the-time hardbat quarterfinal match in a three games to zero match. Patricio Pereyra squelched the hopes of Hamid Ezzat-Ahmadi in the last half of the bracketed quarterfinals in another three game journey. In the top half of one semifinals and standing in one corner was bantamweight Junwei Xu and in the other was welterweight Alfredo Baez. With both players taking the proverbial gloves off – Xu knocked Baez down for a final 11 Count and Xu won their match in three opportunistic games. The top half of the bottom bracket of semifinals pitted Pereyra against Asadallahi. As sometimes happens, semifinal games will outshine the finals. Such was the case here as Asadallahi attempted to Put On The Full Armor; however a vulnerability was found in his chain mail. Call it deceptive timing, call it precision subtle hitting, call it what you want but Pereyra called it victory as he escaped with an 11 to 7 win in the final 5th game. This match allowed Pereyra to advance to the championship 1st Place game while simultaneously sending Asadallahi to the 3rd Place game against Baez. Baez, who by this point was slightly dazed from his earlier match, never regained his ringside flair and capitulated in three games. Asadallahi was coroneted 3rd Place Open Round Robin winner and received $25 plus a bronze medal while Baez also received $25 for 4th Place. Junwei Xu and Patricio Pereyra then had a chance to showcase their skills in the championship match. With the attendant crowd playing an imaginary assortment of drums, kazoos, cymbals and horns after each player's finely placed hits, Xu won their match in the best of 7 at: 4 games to 0. Pereyra received $125 and a silver medal for 2nd Place. Xu was crowned the new 2015 Missouri Show-Me State Games Open Round Robin Champion and given a gold medal plus an envelope containing $200 for his efforts.
In the Open Singles there were 15 players who played through a single elimination format. Skipping to the top half of the quarterfinals bracket revealed Junwei Xu vs. Chunyen Liu. Junwei has his lofty 2300+ rating for a reason, primarily because somewhere along the way he earned it. That said Liu tried to hang tough before losing the first game at 11 to 9. Xu went on to defeat Liu in three games. In the bottom half of the top quarterfinals bracket Sina Asadallahi put Liedy Handoko's mesmerizing chop/block/chop/block game on the skids. Though Liedy's forte is strength through a continual assault of defensive prowess, no amount of defense was going to deter Asadallahi as he grappled his partner to the mat in four decisive games. In the other top bottom half of the bracketed quarterfinals the player, who by this point had gained more points all day than anyone else, Okba Al Harfouch, finally met his match in Jeff Johnston. Johnston quickly and decisively dispensed with any pretense that he was anything but what he is: the reigning Over 40 national hardbat champion. Johnston won their match in three low-level scoring games to advance to one set of semifinals. Donny Flowers and Patricio Pereyra would then valiantly fight one another in the bottom half of the bottom quarterfinals. Owing to his greater rating Pereyra, with his namesake country of Peru nicely stitched on the back of his shirt, proudly displayed his tiered talent. Pereyra had the tough task of eliminating the hard-to-confound Donny Flowers. With the first two games see-sawing at 11 to 9 and 9 to 11, Pereyra eventually wore down his slightly lower rated opponent in the 3rd game at 11 to 4, then finished him off at 11 to 8 in the knockout fourth game. This win allowed Pereyra to advance to the bottom half of the semifinals. In the top set of one semi were Xu and Asadallahi. Asadallahi is cagey while Xu is finesse. Who will win? At least this time caginess found its mark as Asadallahi's hits were squarely on target upending the slightly higher rated Xu in four games. Asadallahi would advance to the finals of Open Singles. Would Jeff Johnston then be able to fend off Pereyra, who was rated 200+ points ahead of him in the bottom half of the semifinals? The answer was summed in one word: No. Johnston would try wholeheartedly to overcome the heavy top spinner Pereyra but it would be the youngster from Peru who'd win: 11 to 8; 11 to 8 and 11 to 6 to advance to the finals of Open Singles. Dare I say it? Yes I dare and think I shall. The best match of the day was the heretofore unheralded championship match which was 1st Place in Open Singles. Sina Asadallahi would go toe-to-toe against Peruvian Patricio Pereyra. With scores of: 10 to 12; 11 to 9; 11 to 5; 10 to 12 and 9 to 11 – the player who won this herculean effort was none other than . . .? ? . . . the drum roll please . . . dadadadadada: Sina Asadallahi. Sina reigned supreme and was awarded $120 and a 1st Place medal for his winnings while Pereyra was granted $80 and a silver 2nd Place medal. Congratulations goes out to both of these players in their gallant match for 1st Place in the Missouri Show-Me State Games Open Singles event.
Under 2000 had 10 players advance through four round robins and they finished 12 matches. Okba Al Harfouch upended Alfredo Baez in Group 1; Samuel Liu from Overland Park, KS forced Dennis Yanga from Joplin, MO into submission from Group 2; Hamid Ezzat-Ahmadi downed his two competitors from Group 3 to advance; while Raj Coona from Cordova, TN set down his two fellow compatriots from Group 4. In one set of semifinals were Raj Coona and Samuel Liu. This match ended up being a mild upset as the 100 pt. underdog Coona displaced Liu in 4 games. The loss by Liu also put him in the 3rd Place match. The other semifinal had Ezzat-Ahmadi against Al Harfouch. Hamid was either riding his magic carpet or Okba was tired of beating higher rated opponents. Either way, the winds of victory were in the air as Hamid displaced his fellow Oklahoman in three games: 11 to 5; 11 to 5 and 11 to 5. This loss sent Al Harfouch to the 3rd Place game. The 3rd Place game would then showcase Samuel Liu vs. Okba Al Harfouch. Both of them know something about hard hits and about looping. The fiery Kansas player in Samuel Liu lit up Al Harfouch in three demonstrative games: 11 to 2; 11 to 8 and 11 to 4. This win secured for Liu the 3rd Place game and $40. The finals of Under 2000 had Ezzat-Ahmadi against Raj Coona. This match turned out to be a fine example of appropriate blocking and great ball placement. Ezzat-Ahmadi would go on to win their match in 4 quality games: -7 to 11; 11 to 9; 11 to 6 and 11 to 8. Coona settled for a 2nd Place medal and $80. Hamid won $100 for his soldiery and was awarded a 1st Place medallion, becoming the new 2015 Missouri Show-Me State Games Under 2000 champion.
The Under 1800 exhibited a variety of 12 players in four separate round robins and they completed a total of 16 matches. Rob Sharp from Overland Park, KS would come up from Group 1 with two quality match wins; Marko Terzic from Ballwin, MO had two wins in Group 2 to advance; Terry Brecheisen from Kansas City, KS punched his ticket with two quality wins from Group 3; while Okba Al Harfouch also had two wins in Group 4. In one set of semifinals Terry Brecheisen went up against Marko Terzic. These two titans of Titanic might: one standing tall and lanky as a 100 % defensive specialist being Brecheisen; while the other was the up-and-coming Terzic sporting a 90% offensive game. Who could win such a match? Yes indeed, who? In this particular instance the overarching theme of the match was: can constant backspin overcome constant lift and return? The short answer was – yes – though just barely. Brecheisen's defensive game befuddled many a player during the course of the day and Terzic was the next-to-the-last of his victims. Brecheisen went on to down his younger opponent at 3 games to 2 and 11 to 9 in the 5th to advance to the championship game while Terzic was relegated to the 3rd Place match. Okba Al Harfouch then voyaged to the far side of the gym against the veteran Rob Sharp in the other semifinal. Rob can be a wily player but on this day the youthfulness of Al Harfouch prevailed. Al Harfouch went on to defeat Sharp in three games: 11 to 8; 11 to 9 and 11 to 9. In the 3rd Place match Marko Terzic would defeat Rob Sharp as another of the day's youthful players stepped to the fore and rose to the challenge. Terzic swept to victory in three quick games: 11 to 6; 11 to 2 and 11 to 3 to win the state's 3rd Place medal in the Under 1800. In the championship finals for 1st Place another of the best matches of the day was going to unfold. Terry Brecheisen went up against formidable Okba Al Harfouch. With scores of: -12 to 14; -5 to 11; 11 to 6; 12 to 10 and 5 to 11 ~ dare to guess the winner? Yes the defensive specialist again ruled the day leaving Al Harfouch with a 2nd Place medal. Terry Brecheisen received his 1st Place medal and was crowned the Under 1800 Missouri Show-Me State Games champion.
Under 1500 saw a complement of 15 players vie through four round robins with 25 matches reckoned. When the battling was done Perry Cui from Springfield, MO had conquered his three companions to win Group 1; Michael Golde from Creve Coeur, MO left behind his would-be pursuers from Group 2 with two match wins; in Group 3 Chris Kolb from Springfield, MO won three of his matches; while in Group 4 Lloyd Blankenship from Neosho, MO had a royal flush as he played his cards just right with three match wins to advance. In the first set of semifinals, Chris Kolb got by the likeable personality of Michael Golde in four completed games. This sent Kolb to the finals match while simultaneously sending Golde to the 3rd Place encounter. In the other set of semifinals, Perry Cui downed Lloyd Blankenship in three games. Thus, in the 3rd Place match it was Golde vs. Blankenship. This match-up saw Golde ahead 2 games to 0 before Blankenship was on the board. And, that's all Blankenship got. Golde went on to record one more win as he won their match 3 games to 1. Golde was pronounced 3rd Place Under 1500 champion. In the Under 1500 championship match Perry Cui and Chris Kolb brought their full arsenal to bear in their quest for 1st. When the fusillade was complete there was one player who would advance to the podium. Perry Cui would be that one – though it took five games to accomplish with the last scored game being: 11 to 6 in the 5th. Kolb received 2nd Place and a silver medal. Perry Cui was ceremoniously pinned with the 1st Place medal — then honorably charged as the 2015 Missouri Show-Me State Games Under 1500 champion.
Under 1300 saw four groups with 14 players and they tallied 22 matches. Charles Brooks from Sheridan, AR would win Group 1 with a spotless record of two wins against zero losses; Lloyd Blankenship won Group 2 with three wins and no losses; Aleksandar Terzic from Ballwin, MO reigned supreme from Group 3 with two wins to nil losses; while Jared Wicklund from Carthage, MO gained the upper hand in Group 4 with three wins to zip losses. Blankenship would then parlay his talents against Terzic in a single set of semis. Blankenship has a specific ability to outlast those would-be challengers and such was the case here. Blankenship torpedoed Terzic's hopes-n-dreams and won his match 3 games to 1 to send Blankenship to the championship match. Charles Brooks and Jared Wicklund would then have a go-at-it in the other semifinals. Though it was a close three game match with scores of: 11 to 9, 11 to 8 and 11 to 7; Brooks turned up as champion and was duly sent to represent Group 1 in the 1st Place match. Wicklund was thus relegated to the 3rd Place match and assumed the task of representing Group 4. With Wicklund at the helm of a Mack and Terzic commanding a Peterbilt which one could pull more of a load? In this particular case the Mack overcame the Peterbilt in a four game lug-nut tire-wrenching struggle and Wicklund received his 3rd Place medal. In the championship 1st Place match Lloyd Blankenship went up against Charles Brooks. Here Blankenship used his own namesake as moniker by blanking Brooks in three games: 11 to 9, 14 to 12 and 11 to 2. Brooks earned a 2nd Place medal. Blankenship was pronounced the 2015 Missouri Show-Me State Games Under 1300 champion and received a shiny gold 1st Place medal.
The Under 1000 saw eight players round out a field in two round robins with 14 matches subsequently settled. In an extremely rare occurrence three of the four players in one round robin had a three way tie which came down to a ratio of points won vs. points lost. This peculiar subset of a problem had only occurred four times in the previous fifteen years of running forty-four tournaments. Those involved with this particular three-way point tie were: Greg Bougher, from Springfield, MO; Cory Crecelius from Columbia, MO; and Stan Morris from Omaha, Arkansas. With the point settling twice counted there can be but one who would advance. That person was Cory Crecelius who had the highest win to loss point ratio of 1.43; followed closely by Stan Morris's 1.16; then Greg Bougher's 1.00. Taking two players from each round robin from Group 1 then were Alek Terzic with three match wins and Cory Crecelius with one match win. In the other Group 2 round robin, Roman Trowbridge from Lake Ozark, MO came in first with 3 match wins while Chris Drake from Springfield, MO came in second with two match wins. The two second place finishers from each round robin, Chris Drake and Cory Crecelius, played in the 3rd Place match. In three successive games Chris Drake
downed his adversary at 3 games to 0 and won their 3rd Place contest and received a bronze medal. The two first place round robin finishers would then duel it out in a 1st Place match. And in a very good match Aleksandar Terzic would win 3 games to 1 to secure his 2015 Missouri Under 1000 Missouri Show-Me State Games championship. Stepping up to the podium Roman Trowbridge accepted his 2nd Place silver medal while Aleksandar Terzic received his gold 1st Place medal.
The 3200 Doubles had five teams in two round robins clamoring for attention. Rock Norat and Omar Roman both from Springfield won their Group 1 while Okba Al Harfouch and Gary Davis, Springfield, MO, won Group 2 with two match wins to zero losses. Necessarily, the second team with the most wins from Group 2 were Chunyen Liu and Gwen Liu who were duly awarded 3rd Place medals. The tandem tag team of Norat and Roman would then go down incendiary style against the expertness of Davis and Al Harfouch in the 3200 Doubles finals with scores of: 11 to 4; 11 to 7 and 11 to 4. Norat and Roman however received pretty silver medals for their ardent struggle. Davis and Al Harfouch emerged as 3200 Doubles champions and as such were the new 1st Place gold medal winners.
In Open Doubles there were also five teams vying for the title of: Best Open Doubles team. Playing in a single elimination format, the team of Sina Asadallahi and Hamid Ezzat-Ahmadi went up against Patricio Pereyra and Alfredo Baez. Sina and Hamid proved A Bridge Too Far as they defeated their comeuppance acquaintances in a four game match winning by scores of: 11 to 9; 11 to 5; 9 to 11 and 11 to 8. For their efforts Patricio and Alfredo were given 2nd Place medals and $60. When the pomp and circumstance was complete Sina and Hamid were given 1st Place medals and $100 as the 2015 Missouri State Games Open Doubles champions.
2015 Show-Me State Games Table Tennis – Open Doubles Championship Highlights
Full version of match is available at http://youtu.be/y61AAA3pSko

In Hardbat Open 11 players tried to displace one another in three round robins. Just as fine wine connoisseurs differentiate between world class wines and all others, the smell of success can only come from those who possess refined talents. In Group 1 the first refined talent to upstage all others was Jeff Johnston. Johnston has indeed equipped himself with a down-to-earth quality and also has the delicacy of a promising money maker. In Group 2 the lone person to advance was Donny Flowers. Remarkably Flowers has much in common with fine wine as they're both mature and spectacular. Flowers downed all others from his round robin. In Group 3 Liedy Handoko out foot-mashed his competition to rise to the top with three quality wins. Flowers would then go up against Handoko in the semis with the loser receiving 3rd Place. Third place was then ultimately relegated to Flowers who was nipped-in-the-bud in two games: 21 to 14 in one game and 21 to 19 in the other. Jeff Johnston filtered then screened his best serves for his next-n-greatest Handoko 1st Place match challenger. Was or would that be enough? Did either of them really have enough energy in their sinewy veins or in the reserves of their redness tank? One of them did. Handoko, though a defensive master of the first order with trusty raspberry racket-in-hand, could not compete in the high-brow fields where cultivation and practice mean the same thing and received the 2nd Place prize of $15 and a silver medal. Johnston wound up winning "Best-In-Class" and in their match at: 21 to 7 and 21 to 12. To go along with his 1st Place 2015 Missouri Show-Me State Games gold medal, he was also awarded a sum of $30. Congratulations to all players in this tournament!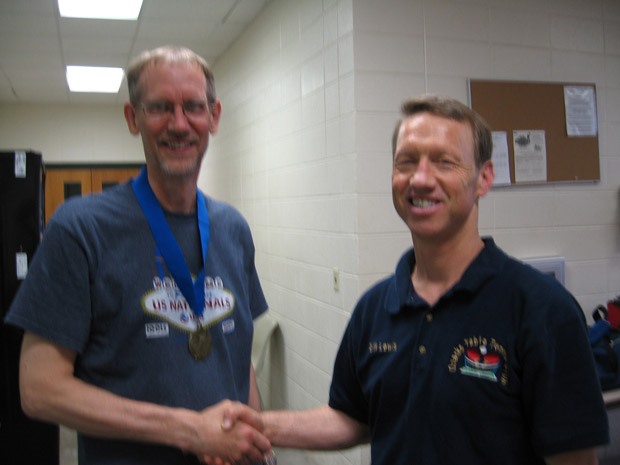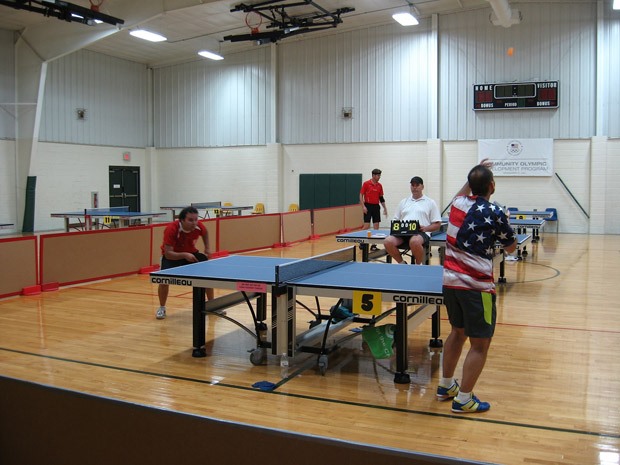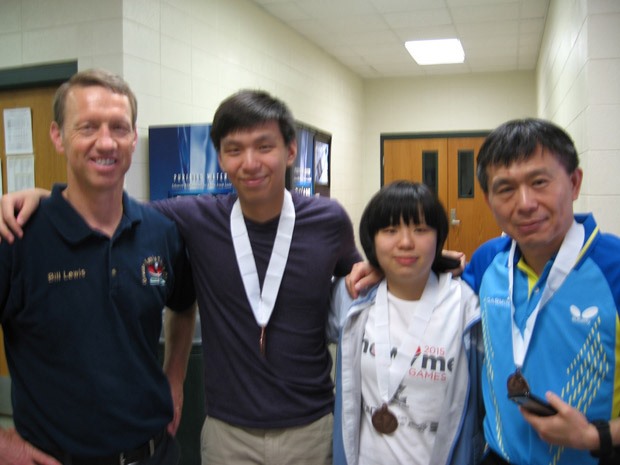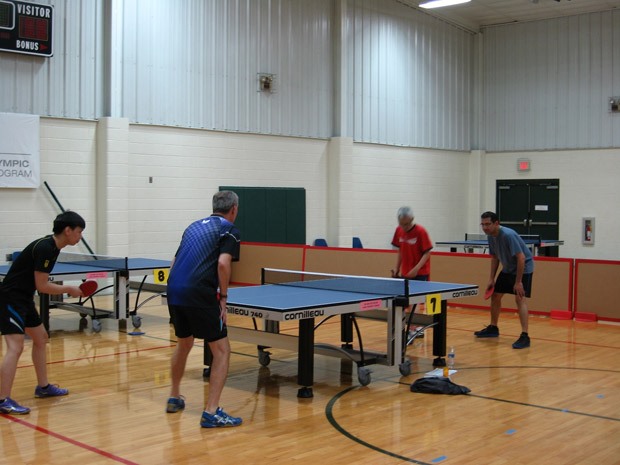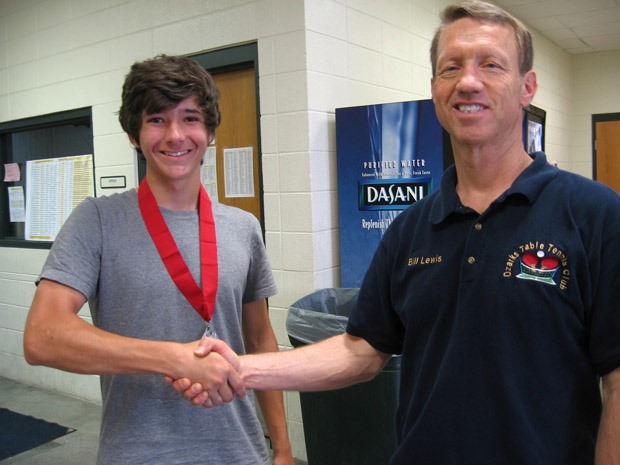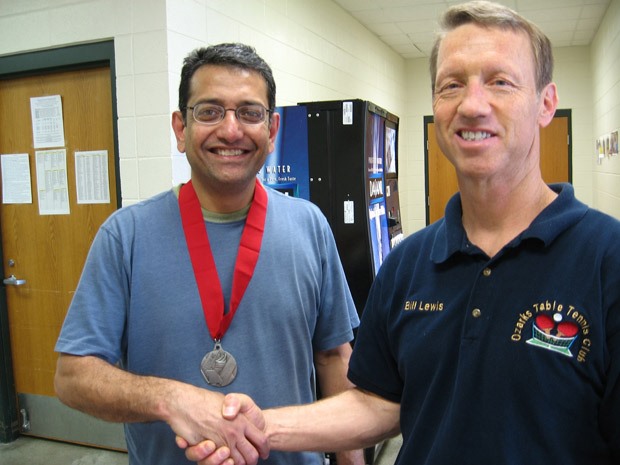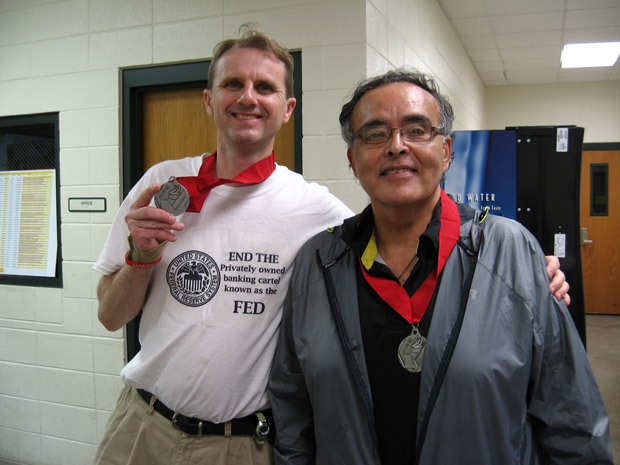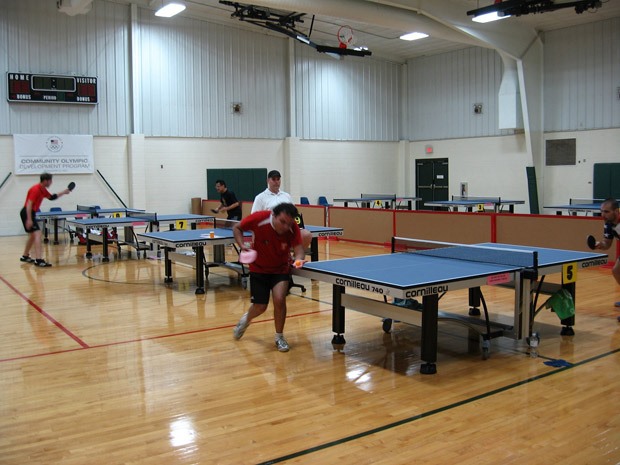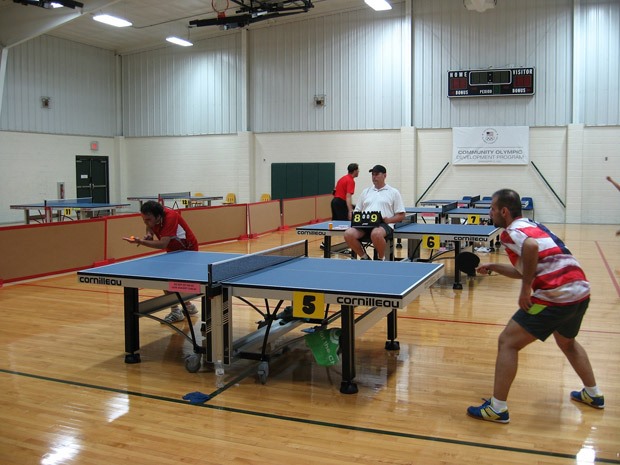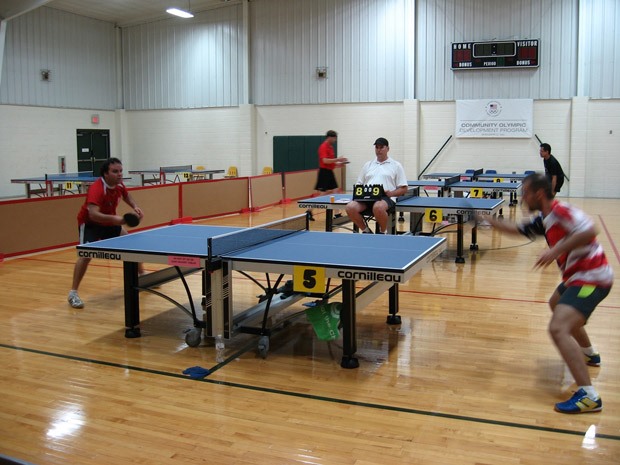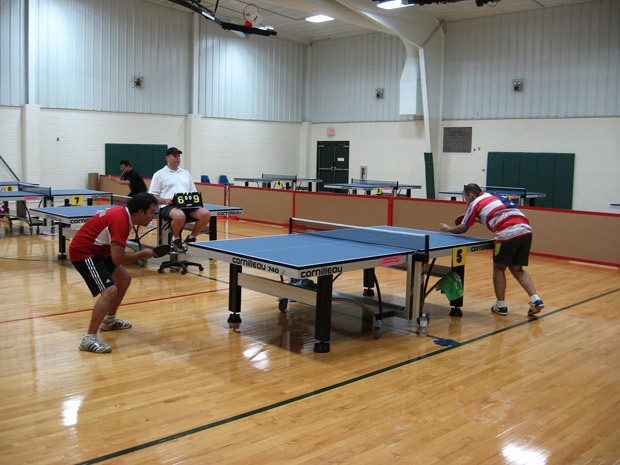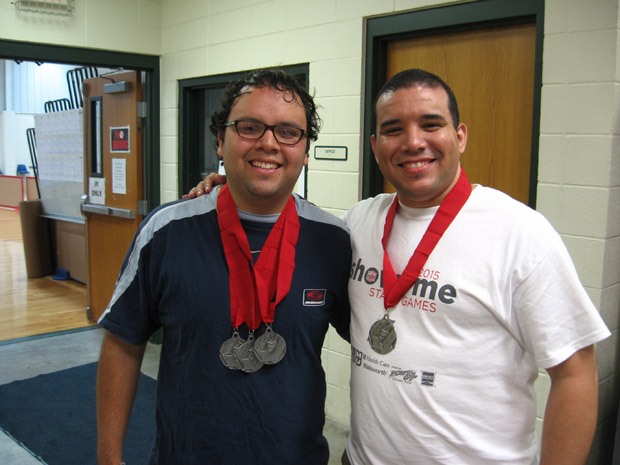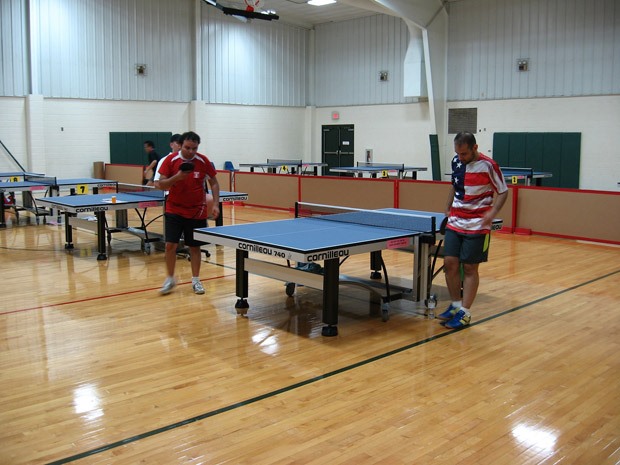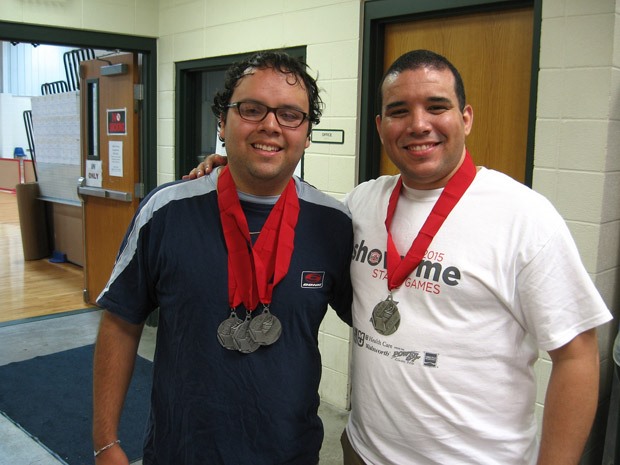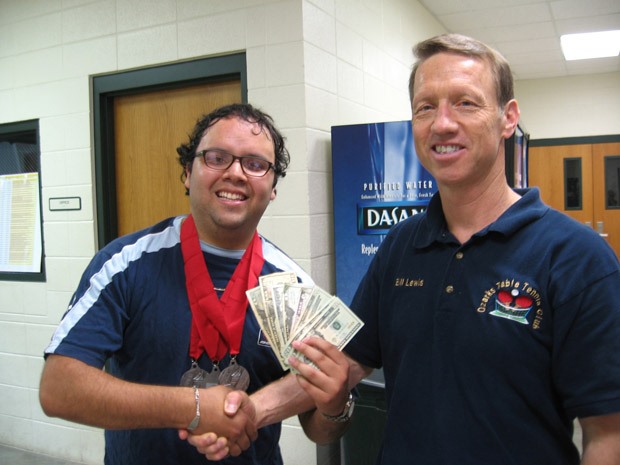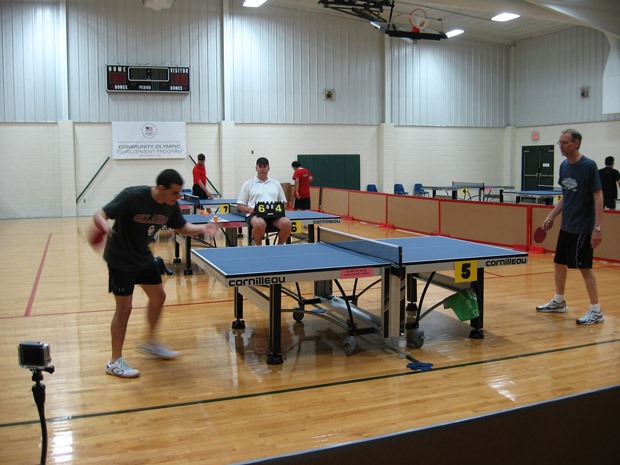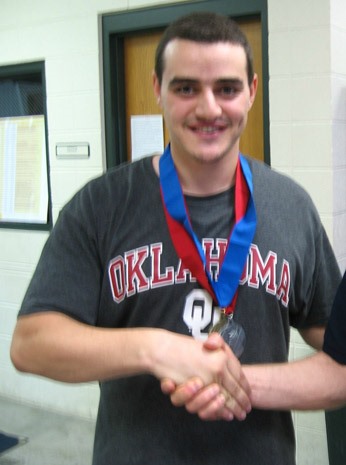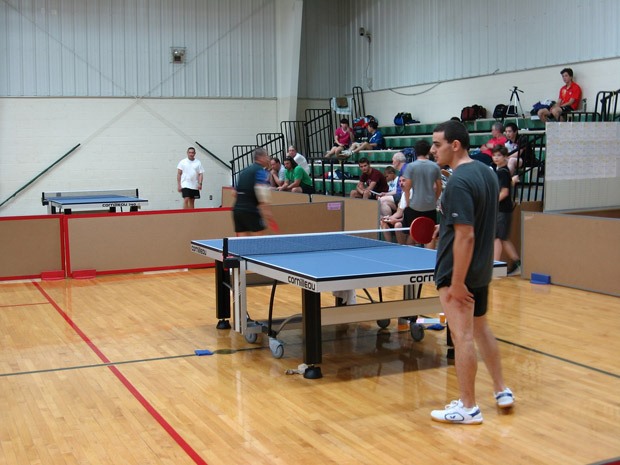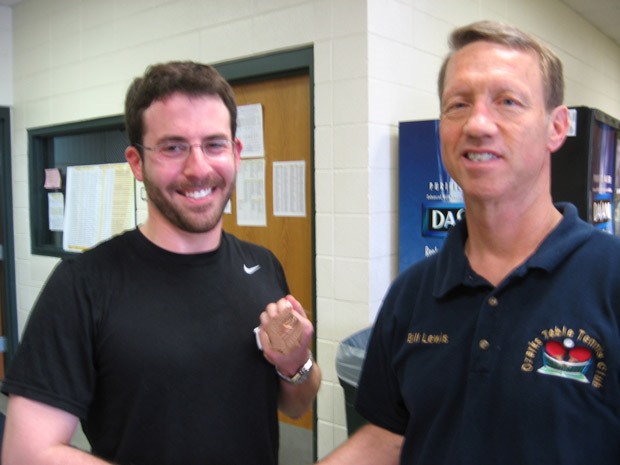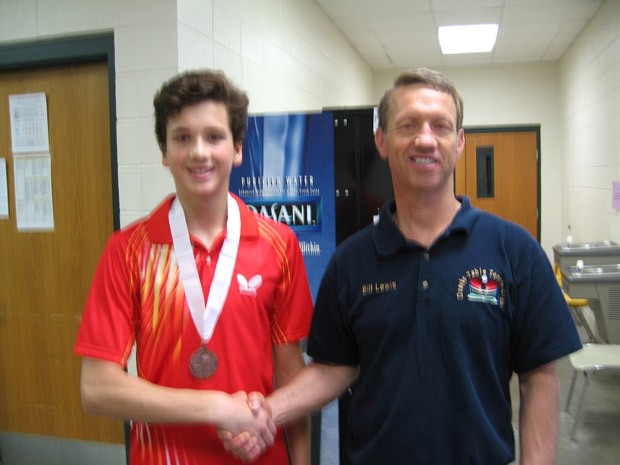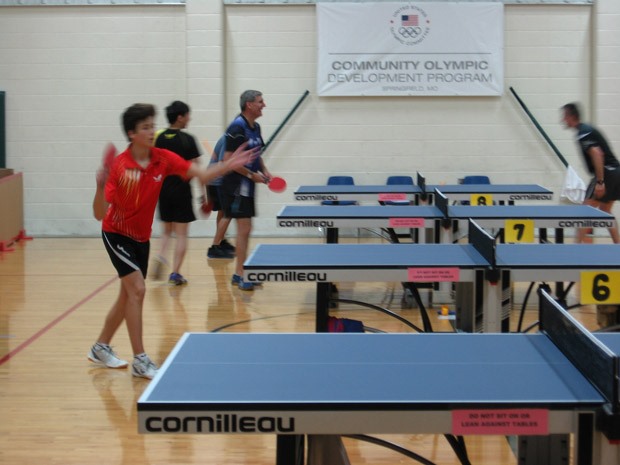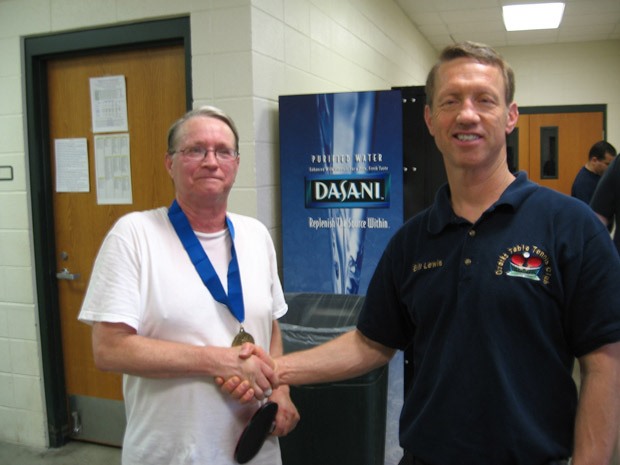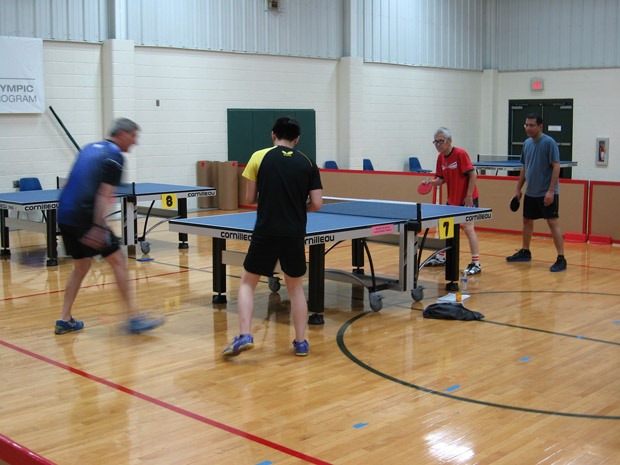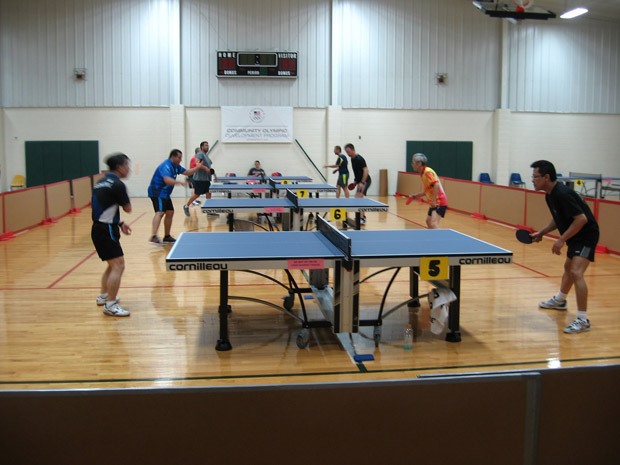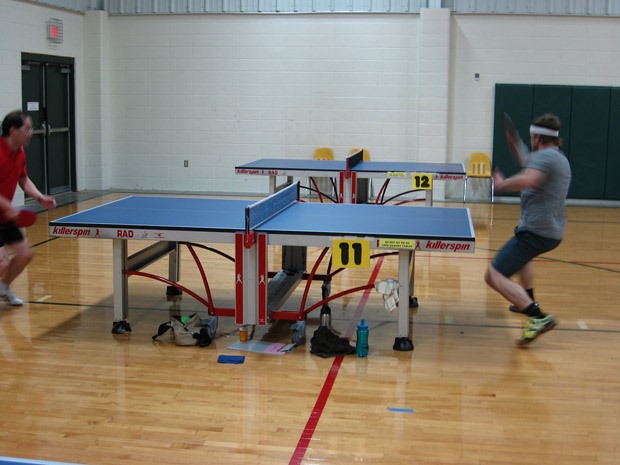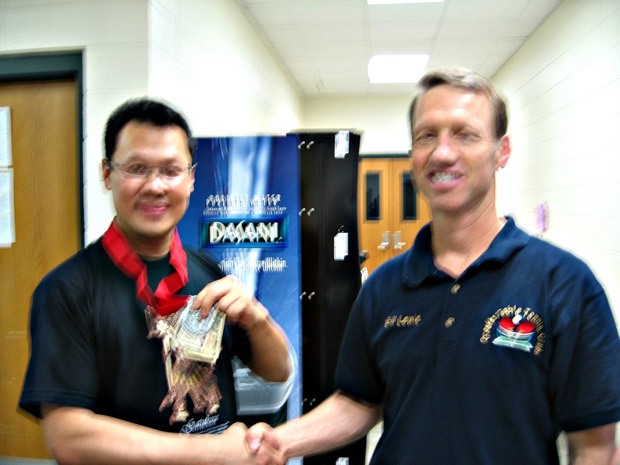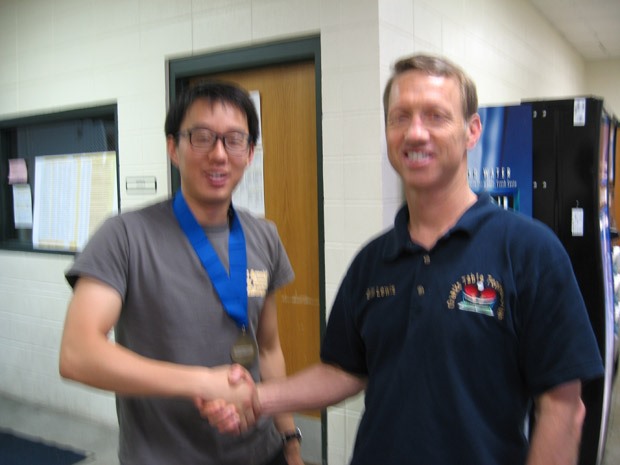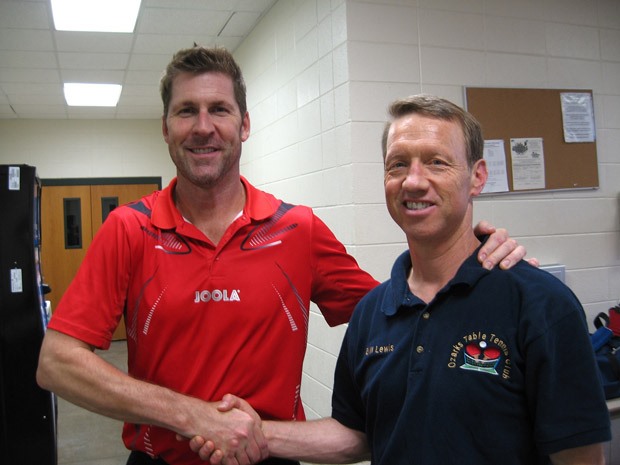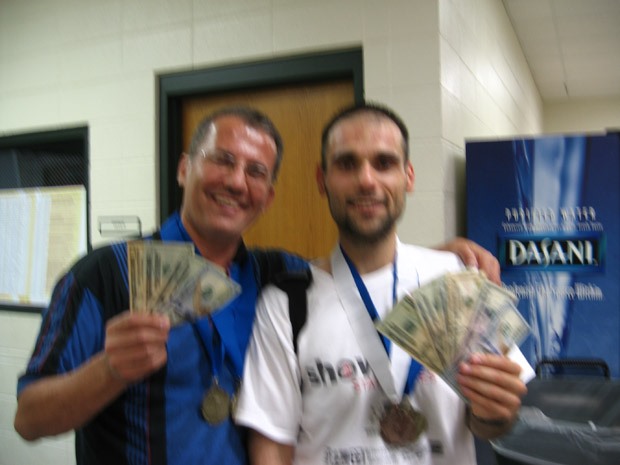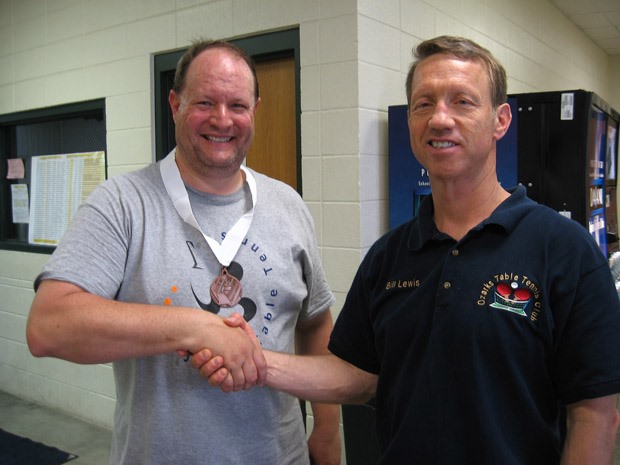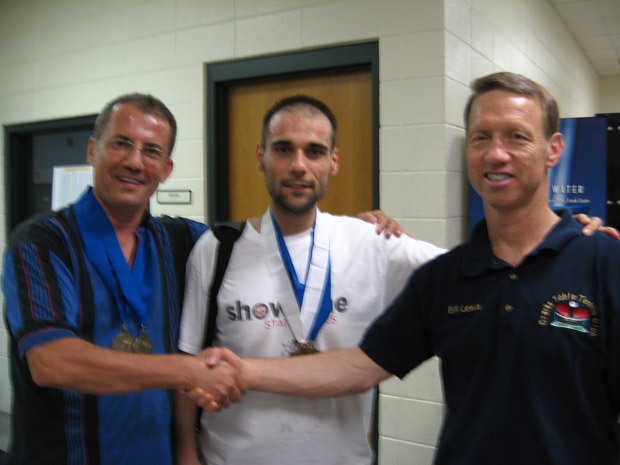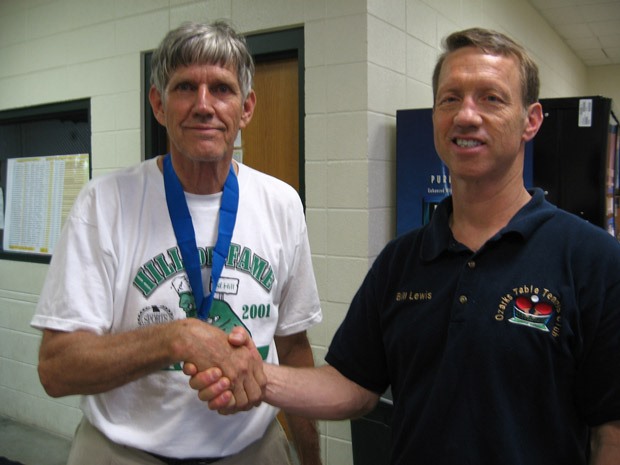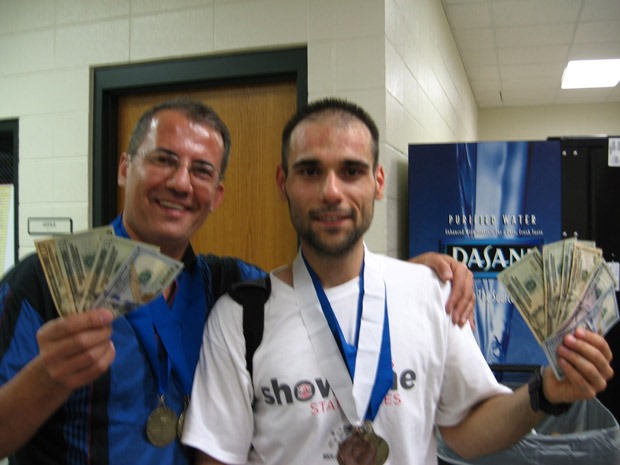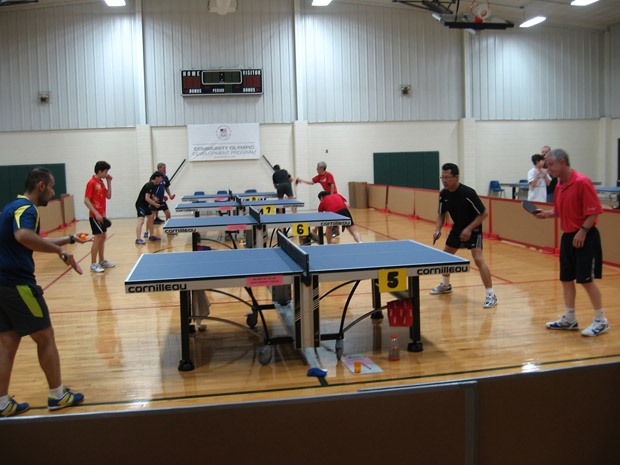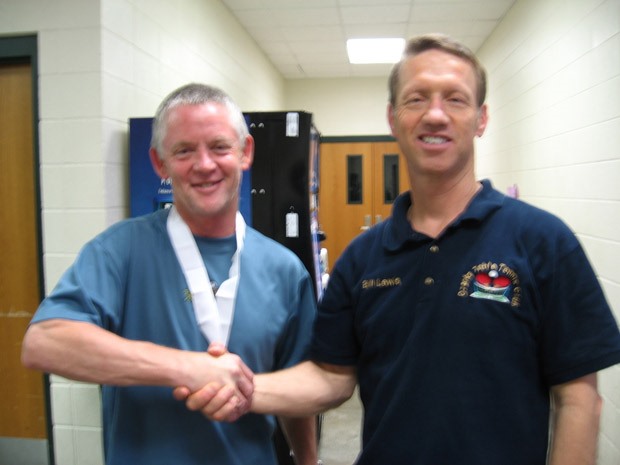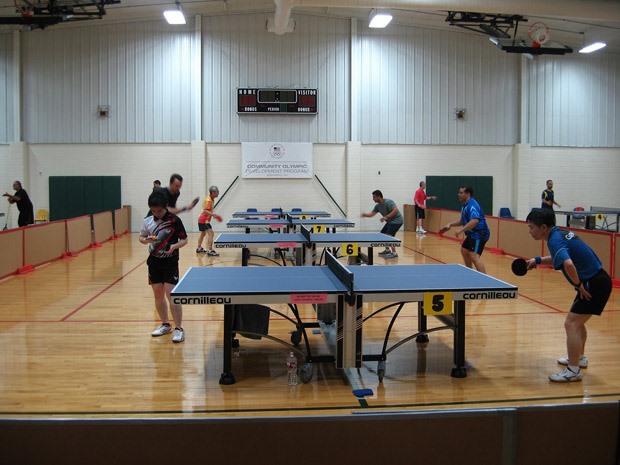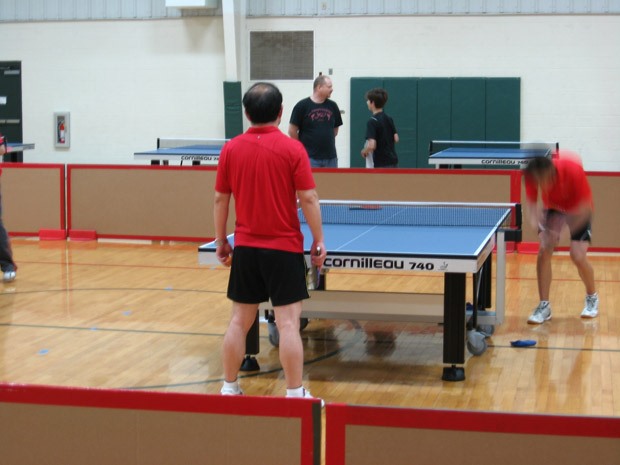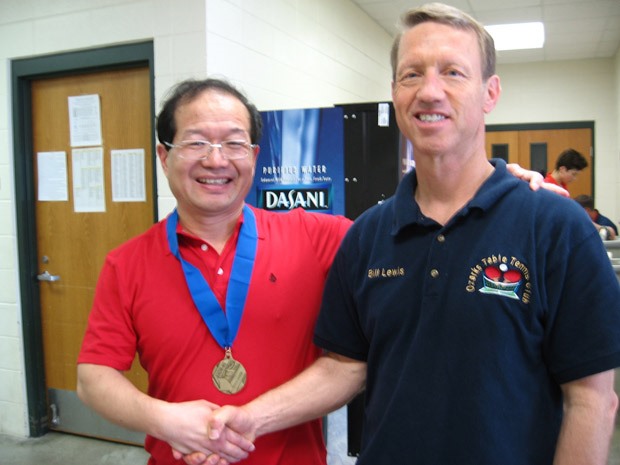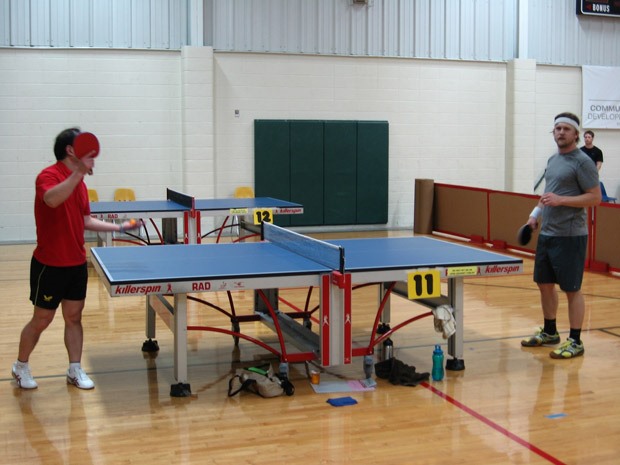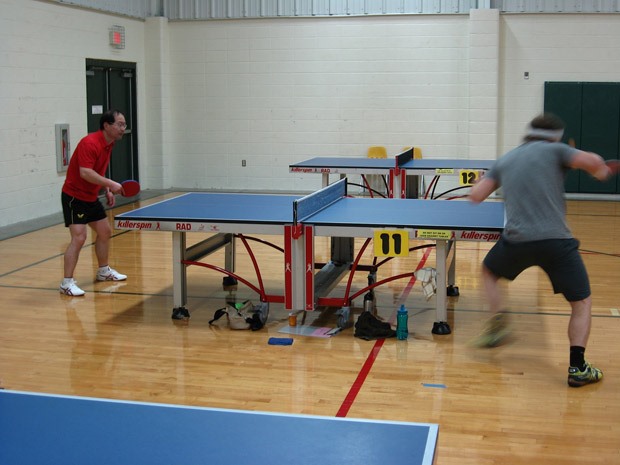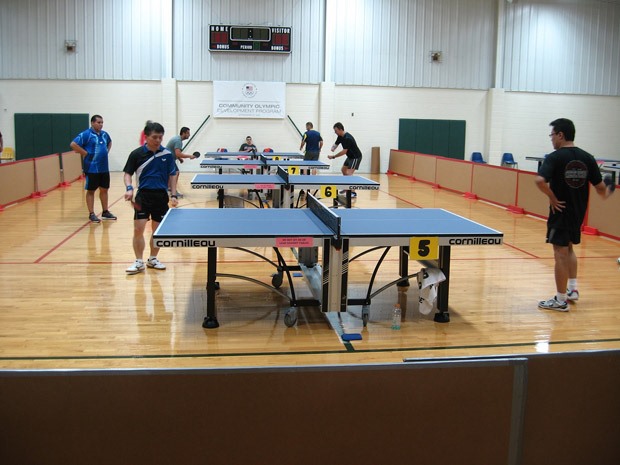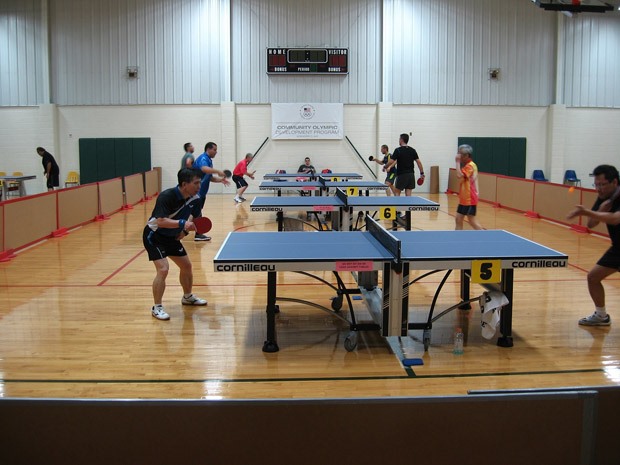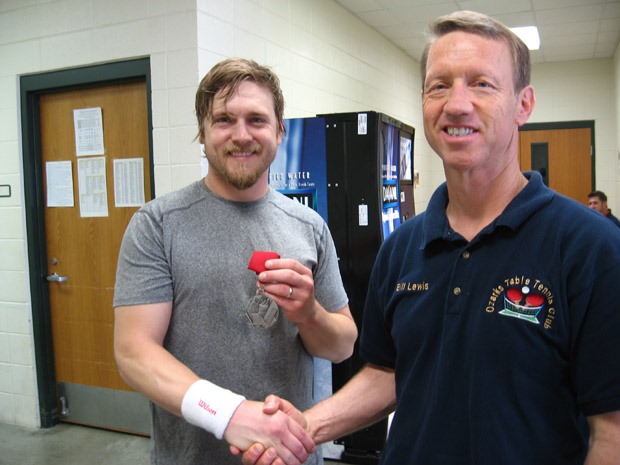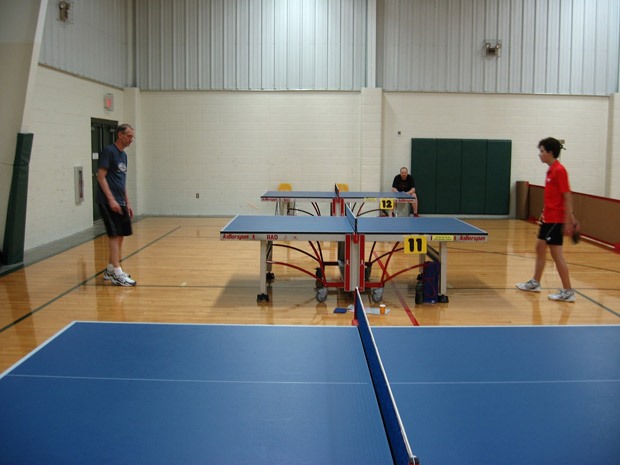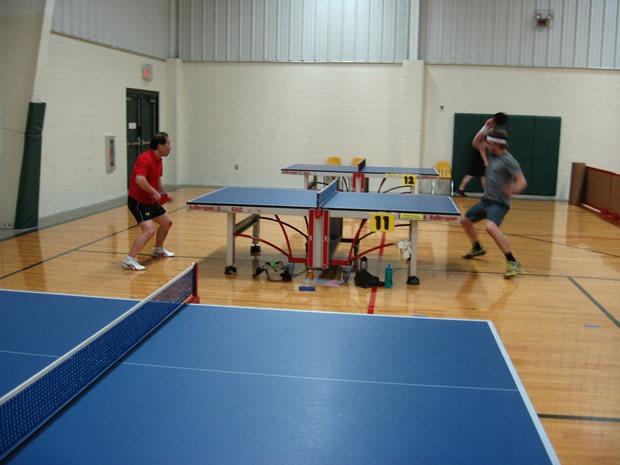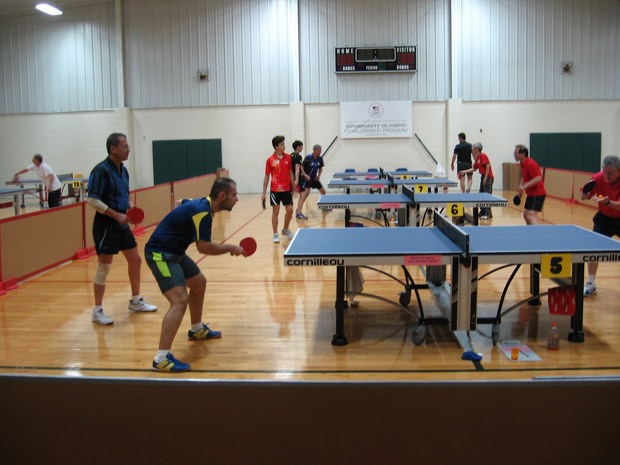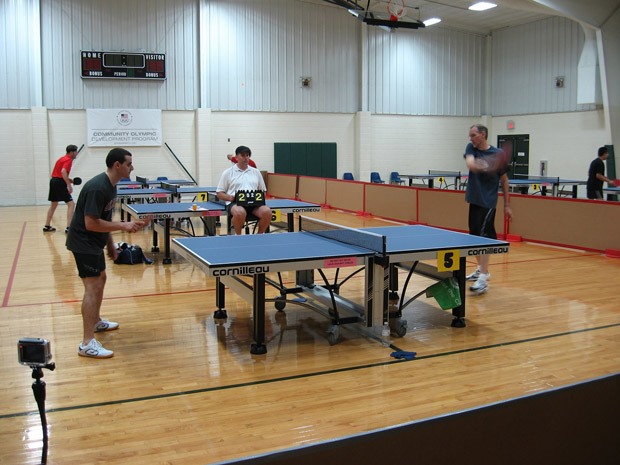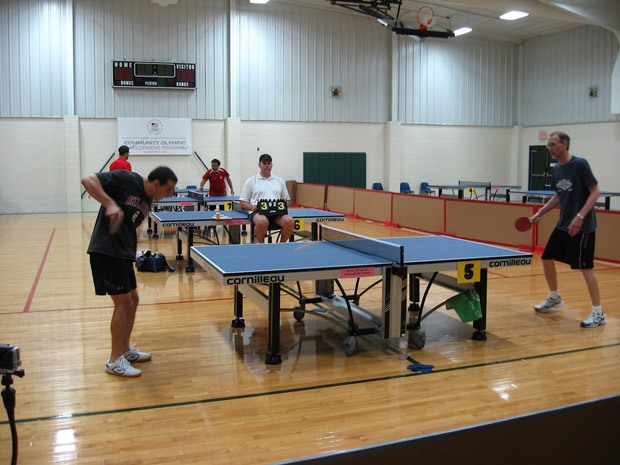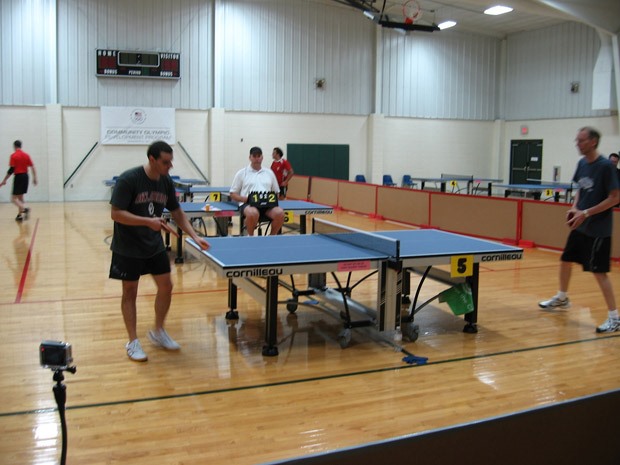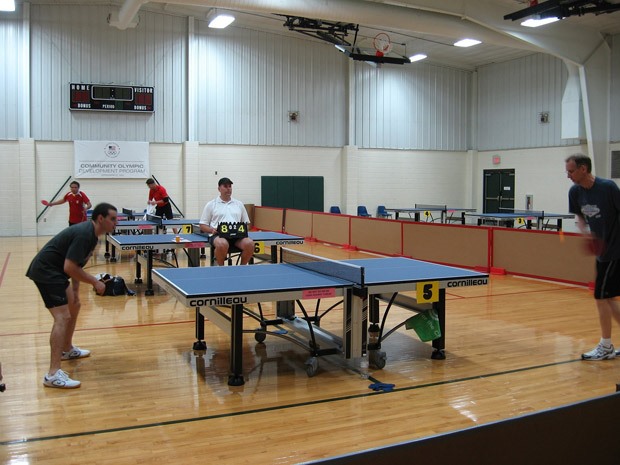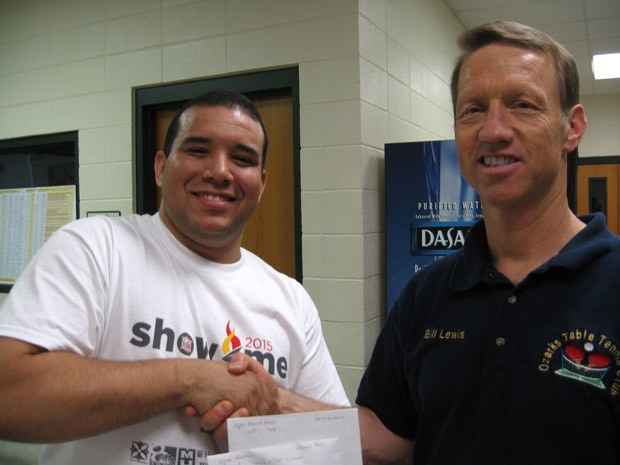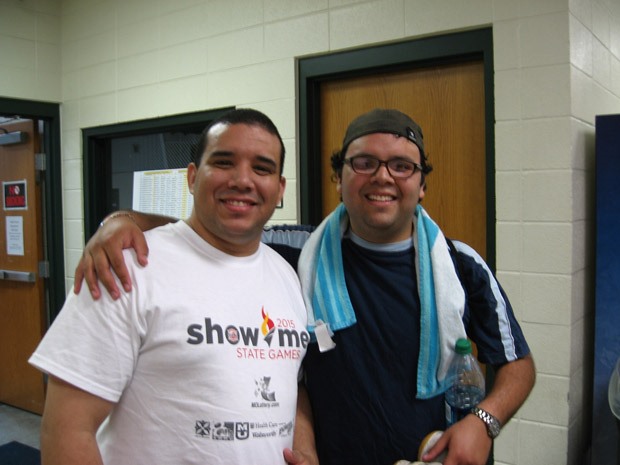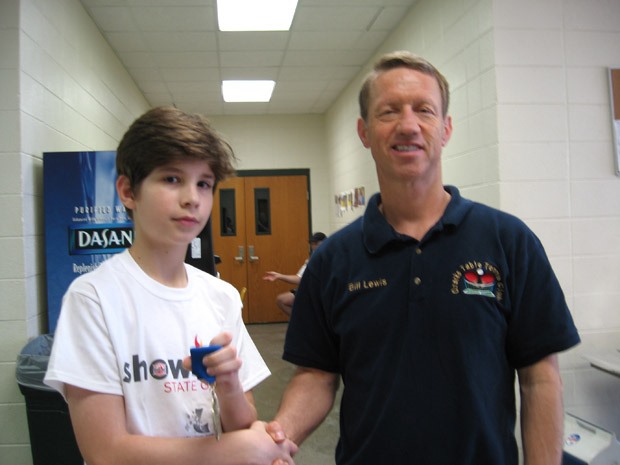 Winners By Individual Event For: 2015 Missouri Show-Me State Games Open.
1.) Open Round Robin
1st: Junwei Xu, St. Charles MO
2nd: Patricio Pereyra, St. Charles MO
3rd: Sina Asadallahi, Houston TX
4th: Alfredo Baez, St. Louis MO
2.) Open Singles 
1st: Sina Asadallahi, Houston TX
2nd: Patricio Pereyra, St. Charles MO
3.) Under 2000 
1st: Hamid Ezzat-Ahmadi, Tulsa OK
2nd: Raj Coona, Cordova TN
3rd: Samuel Liu, Overland Park KS 
4.) Under 1800
1st: Terry Brecheisen, Kansas City KS
2nd: Okba Al Harfouch, Tulsa OK 
3rd: Marko Terzic, Ballwin MO
5.) Under 1500
1st: Perry Cui, Springfield MO 
2nd: Chris Kolb, Springfield MO
3rd: Michael Golde, Creve Coeur MO
6.) Under 1300 
1st: Lloyd Blankenship, Neosho MO Overland Park KS
2nd: Charles Brooks, Sheridan AR
3rd: Jared Wicklund, Carthage MO
7.) Under 1000
1st: Alek Terzic, Ballwin MO
2nd: Roman Trowbridge, Lake Ozark MO
3rd: Chris Drake, Springfield MO
8.) Hardbat Open
1st: Jeff Johnston, Smithville MO
2nd: Liedy Handoko, Cordova TN
3rd: Donny Flowers, Memphis TN
9.) Open Doubles
1st: Sina Asadallahi, Houston TX / Hamid Ezzat-Ahmadi, Tulsa OK
2nd: Patricio Pereyra, St. Charles MO / Alfredo Baez, St. Louis MO
10.) 3200 Doubles
1st: Okba Al Harfouch, Tulsa OK / Gary Davis, Springfield MO
2nd: Omar Roman, Springfield MO / Rock Norat, Springfield MO
3rd: Chunyen Liu and Gwen Liu Overland Park KS