Ask The Experts: Truong Tu, No. 280
Butterfly Table Tennis Question and Answer
Question: 
I am an old, enthusiastic beginner- I take 1 or 2 lessons per week, and have a robot at home. I just made a big mistake- I bought a Viscaria with Tenergy 05- It is way too much paddle/racket for me- I enjoy an offensive style but need a lot more control- I would like your thoughts on a Petr Korbel blade and also rubber choices- Thank you. Craig
Answer: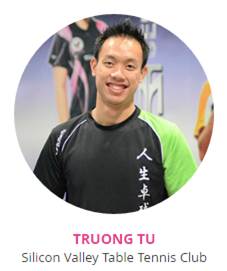 This Ask the Experts question was answered by 
Truong Tu
. Truong plays at the 
Silicon Valley Table Tennis Club
 in San Jose, CA. Coach Tu's response is as follows:
Hi Craig,
The
Petr Korbel
blade is a perfect blade for a beginner with 5 plies of wood that would give you a lot of control. If you want a little more speed, then the 
Korbel SK7
or 
Timo Boll W7
are good choices with 7 plies of wood.
For the rubber, I would recommend the
Rozena
(which is considered Tenergy for beginners). The Rozena will give you just right amount of speed and spin when combined with an all wood paddle. This is the perfect setup for a beginner with an offensive style.
Please let me know if you have any question.
Coach Tu