Racket Assembly
Directly below is a general guide to assembling table tennis rubber to a table tennis blade video. Further down is a professional's guide, Timo Boll's video "How I glue".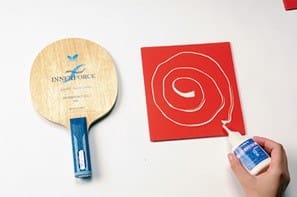 Step 1
Tilt the Free Chack tube very slightly and apply the glue to the whole surface of the sponge and the blade.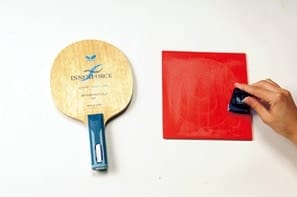 Step 2
The glue should be spread evenly over the whole surface with the clip sponge. Therefore, it is absolutely necessary that the glue is applied evenly and not smeared in a haphazard fashion; it is important the layer of glue is as thin as possible.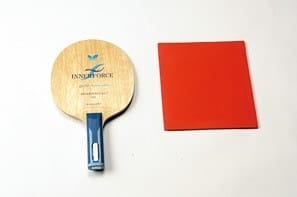 Step 3
After having applied the FREE CHACK to both sponge and blade, allow to dry for at least 20 minutes until the surfaces become transparent.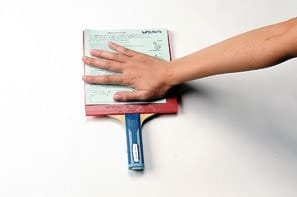 Step 4
Attach the rubber to the blade by applying equal pressure to the whole surface using your hand. Do not use a roller.
Step 5
Using sturdy, sharp scissors, cut sheet starting at right side with sponge facing up. For an even cut, use the side of the blade as a guide, cutting with the scissors flush against the blade's edge.
To avoid losing speed and shrinking the rubber; refrain from:
Using a roller to affix the rubber.
Peeling off a glued rubber and gluing again.
Laying two rubbers on each other.
Timo Boll's Video – "How I glue"
A professional's, Timo Boll's, guide to table tennis racket assembly.